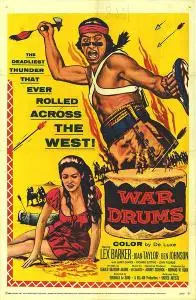 War Drums (1957)
DVD5 | VIDEO_TS | NTSC | 4.5Gb
Audio: #1 English AC3 2.0 @ 192 Kbps, #2 French AC3 2.0 @ 192 Kbps | Subtitles: French
01:15:00 | USA | Action, Drama, Romance, Western
The friendship between a white man and an Apache chief is tested when they fall in love with the same woman during a time of frontier conflict.
Director:
Reginald Le Borg
Cast:
Lex Barker, Joan Taylor, Ben Johnson, Larry Chance, Richard H. Cutting, John Pickard, James Parnell, John Colicos, Tom Monroe, Jil Jarmyn, Jeanne Carmen, Mauritz Hugo, Ward Ellis, Jack Hupp, Paul Fierro, Alex Montoya, Boyd 'Red' Morgan, Barbara Parry, Fred Sherman, Stuart Whitman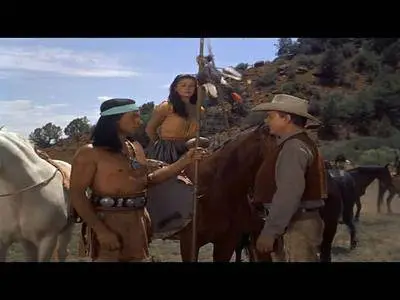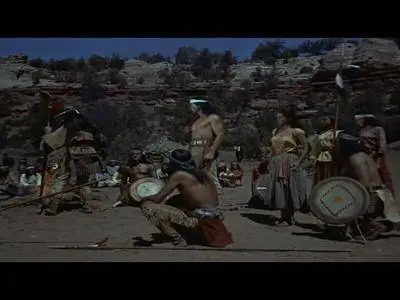 Mexican girl Riva comes between two friends, Apache chief Mangas and trader Fargo, both of whom love the girl. She weds Mangas to the disappointment of Fargo and the dismay of Mangas's tribe. Fargo brokers peace between the Apache and the white settlers, but unscrupulous gold-hunters trigger war. It is up to Fargo to prevent a bloodbath.
~ Jim Beaver
IMDb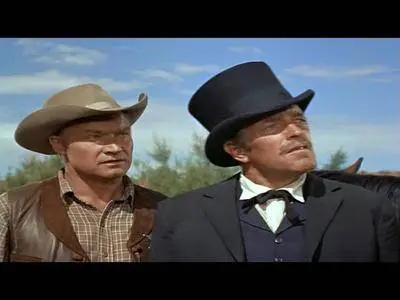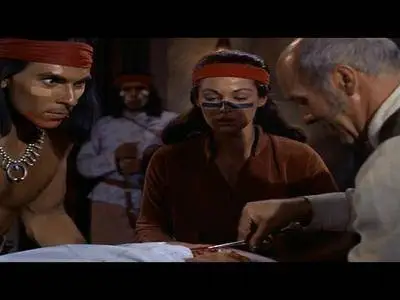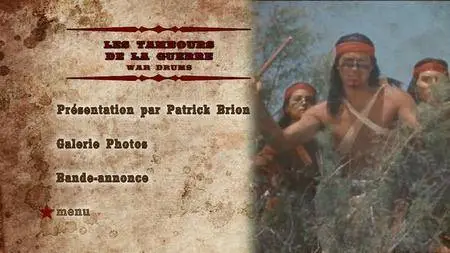 password -
cinema