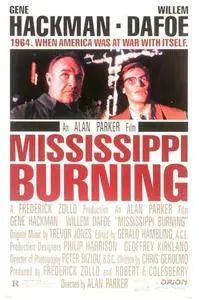 Mississippi Burning (1988)
DVD9 | VIDEO_TS | PAL | 16:9 | 720x576 | 5100 kbps | 8.0Gb
Audio: #1 English AC3 2.0 @ 192 kbps, #2 Russian AC3 2.0 @ 192 kbps | Subtitles: English
02:08:00 | USA | Crime, Drama, History
Two FBI agents with wildly different styles arrive in Mississippi to investigate the disappearance of some civil rights activists.
Director :
Alan Parker
Cast :
Gene Hackman, Willem Dafoe, Frances McDormand, Brad Dourif, R. Lee Ermey, Gailard Sartain, Stephen Tobolowsky, Michael Rooker, Pruitt Taylor Vince, Badja Djola, Kevin Dunn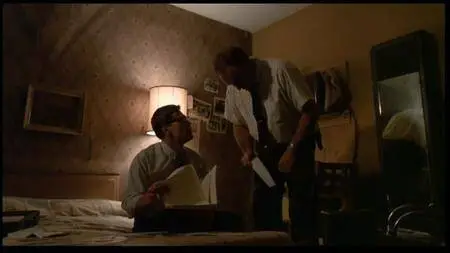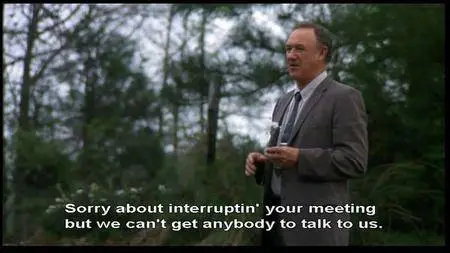 When three young civil rights workers (two white and one black) going missing in the deep south of America, the FBI send two agents in to investigate. Liberal young agent Ward and cynical local agent Anderson both approach the case in different ways, however both come up against a wall of silence and racism which seems to go all the way through the community, making their task near impossible.
What do I mean when I say this is a bit too much of a film? Well, the issues, history and settings here are all semi-factual and therefore should be quite an interesting film that attacks the heart. Instead however, it is a thriller type film – and this becomes more and more evident as it goes on. The final 30 minutes set aside themes and discussion and go right for a thriller climax with enjoyable touches. However it does lose sight of the issues, although, in fairness, it didn't have too good a grasp on them in the first place.
The film never really sets out to do much more than paint the community as racist – and it does it rather too easily. All the white racists are painted as inbred and monstrous (I'm not complaining!) while the black characters are all pretty much a silent group of extras. I understand why the film did it this way, as to allow development of characters on both sides would have caused the thriller side of it to become baggier and less effective. As it is, the broad strokes still work because I don't think many of us need to really be convinced that such racism is tolerable: it's easier just to cut out the debate in a thriller.
The plot is pretty good and does paint the black situation pretty well. It works best as a thriller though and early attempts to show the divide and so on are slowly moved to the back burner in favour of thriller touches. Aside from a total lack of black characters and a tendency just to pigeon hole the white characters, the cast do a reasonable job, with plenty of well known faces. Dafoe is good in the lead, despite being a little too wide-eyed for a FBI agent in charge of a major case. Also, watching it now, it's funny at times because he sounds very like Agent Smith when he says `Mr Anderson'. Hackman overplays to good effect and he steals almost every scene he is in, although his romancing of McDormand is a little drawn out. The support cast includes some reasonable turns from well-known faces including Dourif, Ermey and Tobolowsky.
Overall this film has a reputation for being a quite powerful issue film. However it reality it is more a thriller which uses this setting of racial hatred as it's background and driver, rather than looking into it as a debate. In fairness, it doesn't suffer for this and is actually an enjoyable film, which also serves as a reminder of a very common situation only a few short years ago.
~ bob the moo
IMDb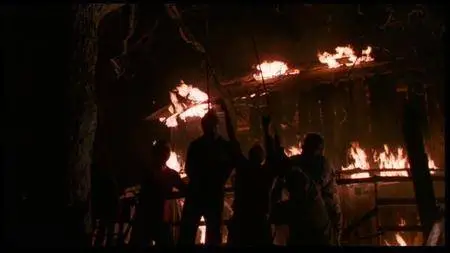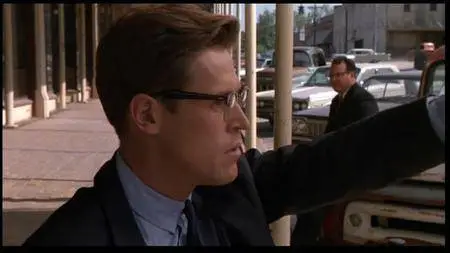 password -
cinema