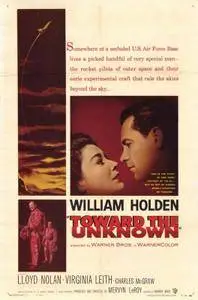 Toward the Unknown (1956)
DVD9 | VIDEO_TS | NTSC | 16:9 | 720x480 | 6.4Gb
Audio: #1 English AC3 2.0 @ 192 kbps
01:55:00 | USA | Drama, History, Romance, War
At the dawn of supersonic flight in the 1950s a group of Edwards Air Force Base experimental aircraft test pilots push themselves to the limit.
Director:
Mervyn LeRoy
Cast:
William Holden, Lloyd Nolan, Virginia Leith, Charles McGraw, Murray Hamilton, Paul Fix, James Garner, L.Q. Jones, Karen Steele, Bartlett Robinson, Malcolm Atterbury, Ralph Moody, Maura Murphy, Carol Kelly, Richard H. Cutting, John Daheim, Cathy Ferrara, Don C. Harvey, William Henry, Linc Foster, Les Johnson, Nelson Leigh, Jon Provost, Autumn Russell, Jeffrey Sayre, Mickey Simpson, Bob Stratton, James Westmoreland, Will J. White, Jean Willes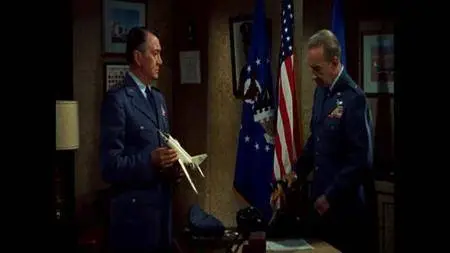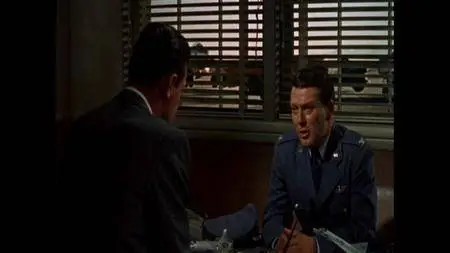 This film has excellent performances by Holden and some of the other actors, but the real stars are the extraordinary research airplanes of the Air Force Flight Test Center in 1955-56, when the film was made. There is superb inflight footage of the Martin XB-51 (which is painted up as the "F-120" fighter), and outstanding footage of the Bell X-2 rocket research airplane, as well as footage of the rare TF-86 (only two were made), a two-seat version of the famed F-86 Sabre jet fighter. For "real" the X-2 in 1956 reached an altitude of 126,200 feet flown by Captain Iven "Kinch" Kincheloe, and Mach 3.2 (2,196 mph) by Captain Milburn "Mel" Apt. Both were advisers on the film. Apt died in the crash of the X-2 on 27 Sept. 1956, the same flight on which he reached M = 3.2, Kincheloe was selected as lead AF pilot on the hypersonic X-15 program, but was killed in 1958 in the crash of a Lockheed F-104. Incidentally, Holden was flown in a high-performance airplane for familiarization purposes at Edwards for the film…not sure if it was a Lockheed T-33 Shooting Star trainer (most likely), though there is a curious photo I have seen of him in front of the TF-86, suggesting that, possibly, he was one of the (very) few non-Sabre pilots to have flown this machine…and if he did, it is possible as well that he flew faster than Mach 1, the speed of sound, as the TF-86 could clearly do so. A great film, not to be missed.
~ DrHypersonic
IMDb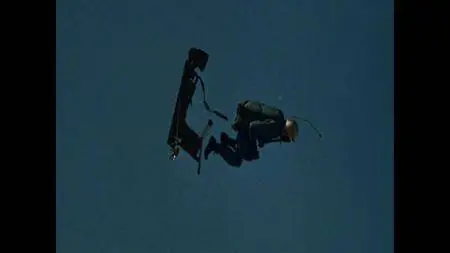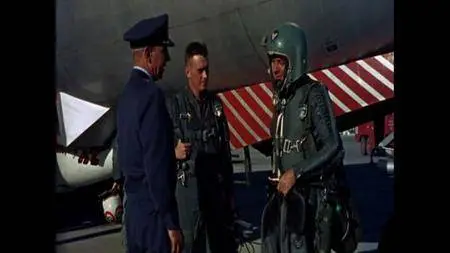 password -
cinema