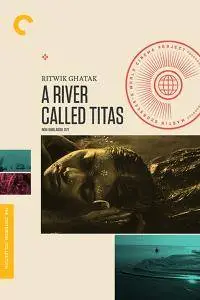 Река Титаш / Titas Ekti Nodir Naam (1973)
Blu-Ray Remux | BDAV | MPEG-4 AVC | 1920x1080 | 20031 Kbps @ 1080p | 23.976 fps | 16:9 | 02:38:34 | 25.99 GB
Bengali LPCM (1 ch) @ 1152 Kbps | Subtitle: English, Russian
Genre: Drama | Family
A fisherman, Kishore, marries Basanti when he visits a nearby village. After their wedding night (during which the couple is almost too shy to speak), she is kidnapped on the river. When she is found, she has amnesia; although Basanti does not remember her new husband's name or what he looks like, she remembers the name of his village. Ten years pass before she attempts to find him with their son, who sees his mother as a goddess. Some residents of Kishore's village refuse to share food with Basanti and her son because of the ever-present threat of starvation.
IMDB
Mediainfo
Blu-Ray