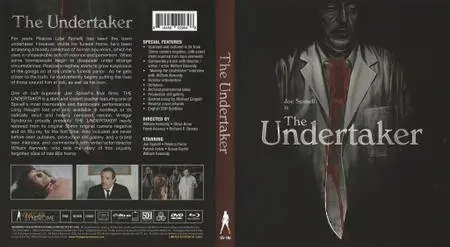 The Undertaker (1988)
DVD9 | VIDEO_TS | NTSC | NTSC | 16:9 | 720x480 | 6800 kbps | 6.8Gb
Audio: #1 English AC3 2.0 @ 192 Kbps | Subtitles: English
01:29:00 | USA | Horror
A deranged undertaker kills various people to keep as his friends in his seedy funeral home.
Director:
Franco Steffanino
Cast:
Joe Spinell, Rebeca Yaron, Patrick Askin, Susan Bachli, Martha Somoeman, Charles Kay-Hune, William James Kennedy, France Porta, Joe Magle, Max Stone, Ginny Franco, Lisa Vondal, Rita Kling, Jan Harrison, Mette Holt, Robert Kessler, Guillermo Gentile, Stanley Bogest, Joe Haron, Frank Ford, Edith Vellie, Sam Aidala, Bator Wilde, Mika Apoyilam, Lynne Carlton, Jason McDouglass, Tony Pfsooffe, Tommy Le Russo, Chrissy Hermandez, David Rodriguez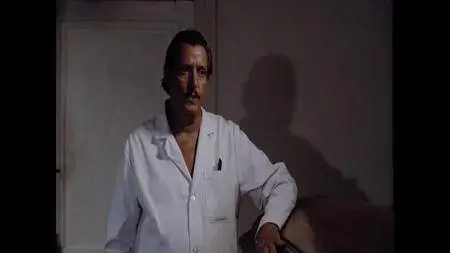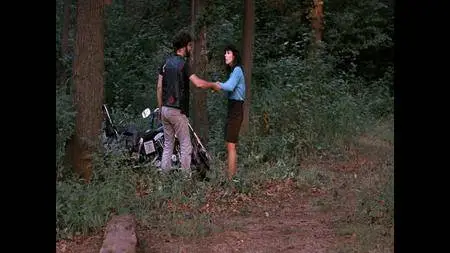 Extras:
- Audio Commentary by writer/co-director/actor William James Kennedy
- Director Introduction
- Interview with writer/co-director/actor William James Kennedy (20:45)
- Rough Cut Outtakes (9:54)
- Promotional Video (5:07)
- Still Gallery
Deranged mortician Uncle Roscoe (the singular Joe Spinell in peak creepy, slimy, and sweaty form) murders folks in a sleepy small town as a means of keeping his business afloat and stores their mangled bodies as gruesome souvenirs in the basement of his funeral home.
Director Frank Steffanino, who's actually a pseudonym for no less than four different people (!), and screenwriter William Kennedy really go out of their way to scrupulously cover the sleazy exploitation cinema bases: We've got a pleasing plethora of leering gratuitous female nudity, an unsparingly sordid tone, cheesy gore, and a warped subtext about necrophilia for that extra icky kick. With the notable exception of Spinell, the rest of the lame no-name cast all give laughably atrocious performances, with Martha Somoeman in particular copping the grand thespic booby prize with her supremely irritating portrayal of shrewish old bat Hazel. The plodding pace, meandering narrative, and ludicrous surprise shock ending further enhance this film's considerable cruddy charm. A total trashy hoot.
IMDb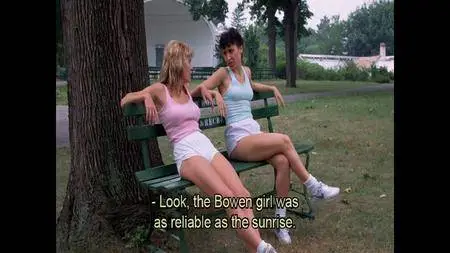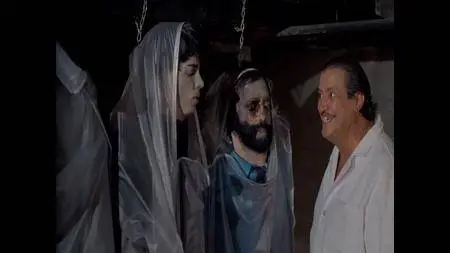 password -
cinema