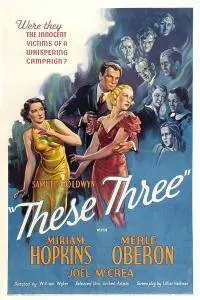 These Three (1936)
DVD5 | VIDEO_TS | NTSC | 4:3 | 720x480 | 6200 kbps | 4.4Gb
Audio: #1 English AC3 2.0 @ 192 kbps
01:33:00 | USA | Drama, Romance
Two school teachers and the man they both love face ruin when a malicious student cooks up a lie.
Director:
William Wyler
Cast:
Miriam Hopkins, Merle Oberon, Joel McCrea, Catherine Doucet, Alma Kruger, Bonita Granville, Marcia Mae Jones, Carmencita Johnson, Mary Anne Durkin, Margaret Hamilton, Walter Brennan, Joan Barclay, Al Bridge, Tommy Bupp, Sally Conlin, Marie Louise Cooper, Payne B. Johnson, Jerry Larkin, Frank McGlynn Sr., Greta Meyer, Russ Powell, Marjorie Prax, Anya Taranda, Lottie Williams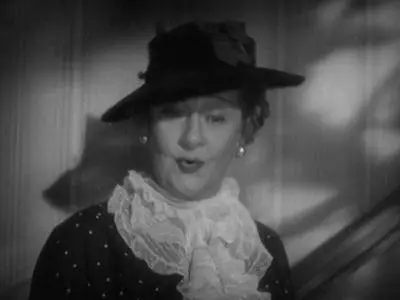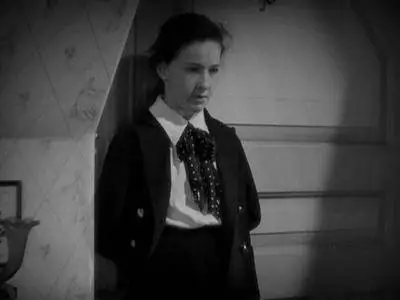 College friends Karen Wright (Merle Oberon) and Martha Dobie (Miriam Hopkins) run a thriving rural Massachusetts girls' school. Karen is in love with local doctor Joe Cardin (Joel McCrea), and they plan to marry soon. Then an incorrigible, vindictive student tells a shocking fib.and the lives and futures of Karen, Martha and Joe come crashing down in one of Hollywood's most gripping depictions of what writer Lillian Hellman simply called "the power of a lie." Reshaping her daring 1934 play The Children's Hour into the 1936 movie These Three, Hellman may have changed the substance of the lie (from lesbianism on stage to a romantic triangle on film) to pacify censors, but lost none of her narrative's compelling tension. In his first of eight films for producer Samuel Goldwyn, director William Wyler captures intense and focused performances from the three stars and particularly from Best Supporting Actress Oscar® nominee (and future fictional teenage sleuth Nancy Drew) Bonita Granville as the mendacious youngster. In the shattering force of its truthful storytelling, These Three is a great film.
IMDb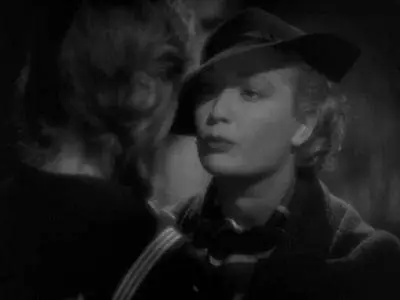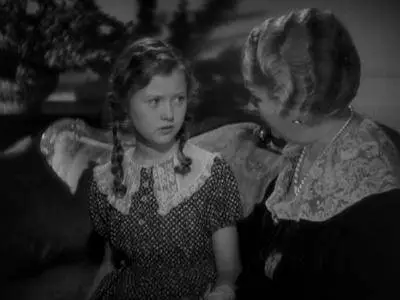 password -
cinema