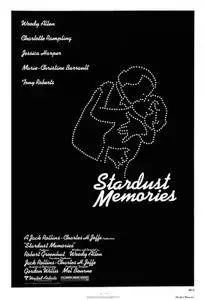 Stardust Memories (1980)
BDRip | 109min | MKV | 1920x1040 | x264 -> 6000kbps | E-AC3 1.0 256kbps
Comedy-Drama | Language: English | Subtitles: ENG | 3.95GB
Woody Allen's tenth film as writer/director, Stardust Memories opens with a scene reminiscent of the opening of 8 1/2 and continues to use that film for inspiration. Sandy Bates (Allen) sits in a train at a train station, the car filled with very unhappy looking people. In a train on another set of tracks, Bates sees a wonderful party going on. A beautiful woman blows him a kiss as the happy train pulls out of the station. Bates is a famous film director who has been invited to attend a festival of his work being held at the Stardust hotel. He attends the event, but is ceaselessly harassed by fans who accost him and repel him in equal measure. While consistently hearing the complaints from fans, critics, and even space aliens that his earlier comedies are superior to his dramatic work, Bates juggles a trio of women in his private life. His encounters during the course of the retrospective force Bates to take a long look at himself. Sharon Stone makes one of her first film appearances as the woman who blows Sandy a kiss.
IMDB
STARS.........: Woody Allen, Charlotte Rampling, Jessica Harper
DIRECTOR......: Woody Allen
WRITERS.......: Woody Allen
GENRE.........: Comedy, Drama
IMDB RATING...: 7.4/10  17,105 votes
IMDB link.....: http://www.imdb.com/title/tt0081554
RUNTIME.......: 1h 28mn
SIZE..........: 3.95GB
VIDEO CODEC...: x264 (High@L4.1)
RESOLUTION....: 1920x1040
ASPECT RATIO..: 1.85:1
BITRATE.......: 6000 Kbps (3-pass)
FRAMERATE.....: 23.976 fps
AUDIO.........: English E-AC3 1.0 256kbps
SUBTITLES.....: English  
CHAPTERS......: Yes
SOURCE........: Arrow Blu Ray Remux - KRaLiMaRKo
ENCODED BY....: Sartre
ENCODE DATE...: 2017-10-17
Sample Clip (Download for actual quality)
https://drive.google.com/open?id=0B77BuxFtBmKtWEhNb250a2ZINUU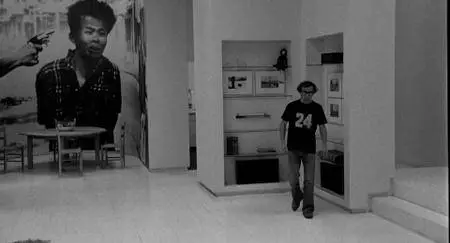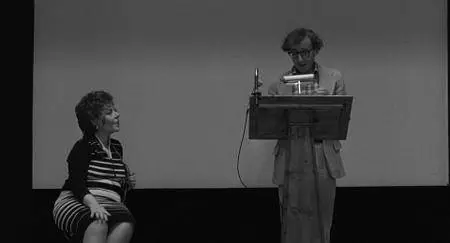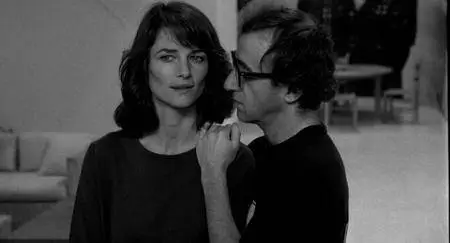 Download