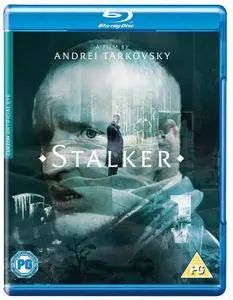 Stalker (1979)
720p BDRip REMASTERED | MKV | 992x720 | x264 @ 6098 Kbps | 2h 41mn | Russian FLAC (1 ch) @ 663 Kbps | 7.72 GB
1080p BDRip | MKV | 1440x1080 | x264 @ 10.2 Mbps | 2h 41mn | Russian FLAC (2 ch) @ 437 Kbps | 12.04 GB
Sub: English
Genre: Drama | Sci-Fi
In a small, unnamed country there is an area called the Zone. It is apparently inhabited by aliens and contains the Room, where in it is believed wishes are granted. The government has declared The Zone a no-go area and have sealed off the area with barbed wire and border guards. However, this has not stopped people from attempting to enter the Zone. We follow one such party, made up of a writer, who wants to use the experience as inspiration for his writing, and a professor, who wants to research the Zone for scientific purposes. Their guide is a man to whom the Zone is everything, the Stalker.
IMDB
720p Mediainfo
1080p Mediainfo