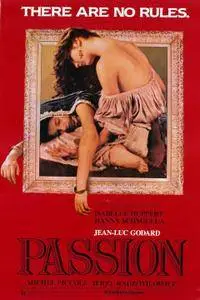 Passion (1982)
DVDrip | XviD-1456 | mp3@192 | 656x464 | Audio: French | Sub: English srt | DVD Cover & Sticker | 1h24 | 1.0 Gb
Comedie dramatique | France 26 May 1982 | Realisation Jean-Luc GODARD
Avec Isabelle Huppert, Michel Piccoli, Hanna Schygulla, Jerzy Radziwilowicz, Jean-François Stévenin, Laszlo Szabo, Myriem Roussel, Dominique Blanc.
Jerzy, un jeune cinéaste polonais tourne la reconstitution de tableaux connus Mais il ne parvient pas à obtenir une lumière parfaite. Pendant ce temps, une ouvrière, Isabelle, est licenciée. Elle rencontre Jerzy et devient sa maîtresse. Ensemble, ils décident de partir pour la Pologne…
A Polish film director, Jerzy Radziwilowicz, is making a film in France during the political upheaval in Poland of the early 1980s. The director's lack of inspiration is reflected in the film he is trying to make, "Passion", which appears lifeless and dull. The film crew are staying at a hotel owned by Hanna, whose husband runs a factory where a young woman, Isabelle works. Both Hanna and Isabelle are attracted to Jerzy, who ultimately wonders why a film must have a story.
Général
Nom complet : M:\Passion 1982.DVDrip.by_Galmuchet.avi
Format : AVI
Format/Info : Audio Video Interleave
Taille du fichier : 1 000 Mio
Durée : 1h 24mn
Débit global moyen : 1 659 Kbps
Application utilisée : FairUse Wizard -
http://fairusewizard.com
Bibliothèque utilisée : The best and REALLY easy backup tool
Vidéo
ID : 0
Format : MPEG-4 Visual
Profil du format : Advanced Simple@L5
Paramètres du format, BVOP : 1
Paramètres du format, QPel : Non
Paramètres du format, GMC : Pas de warppoints
Paramètres du format, Matrice : Default (MPEG)
Type de muxing : Packed bitstream
Identifiant du codec : XVID
Identifiant du codec/Suggestion : XviD
Durée : 1h 24mn
Débit : 1 457 Kbps
Largeur : 656 pixels
Hauteur : 464 pixels
Format à l'écran : 1,414
Images par seconde : 25,000 Im/s
Espace de couleurs : YUV
Sous-échantillonnage de la chrominance : 4:2:0
Profondeur des couleurs : 8 bits
Type d'image : Progressif
Mode de compression : Avec perte
Bits/(Pixel*Image) : 0.191
Taille du flux : 878 Mio (88%)
Bibliothèque utilisée : XviD 1.2.0.dev47 (UTC 2006-11-01)
Audio
ID : 1
Format : MPEG Audio
Version du format : Version 1
Profil du format : Layer 3
Paramètres du format, Mode : Joint stereo
Extension du mode : MS Stereo
Identifiant du codec : 55
Identifiant du codec/Suggestion : MP3
Durée : 1h 24mn
Type de débit : Constant
Débit : 192 Kbps
Canaux : 2 canaux
Echantillonnage : 48,0 KHz
Mode de compression : Avec perte
Taille du flux : 116 Mio (12%)
Alignement : Alignée sur les interleaves
Imbrication, durée : 40 ms (1,00 image vidéo)
Imbrication, d. de pré-chargement : 504 ms
Bibliothèque utilisée : LAME3.97
Paramètres d'encodage : -m j -V 4 -q 2 -lowpass 18.6 -b 192
IMDB
For the Frenchies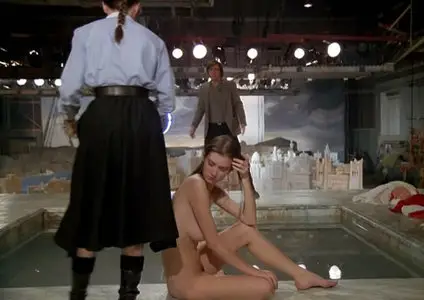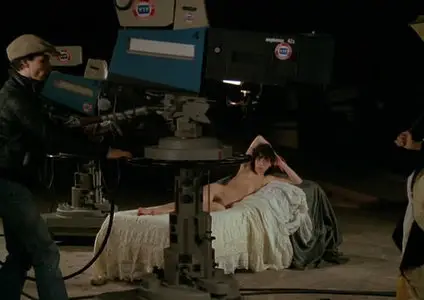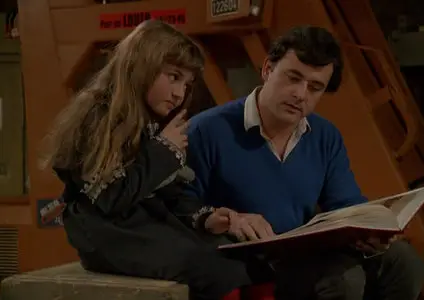 Screenshots with MPC (Click to enlarge)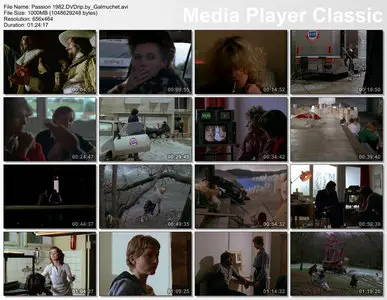 >More subtitles (srt)<
Click -> Galmuchet blog