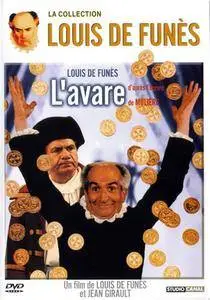 Moliere's L'avare / The Miser (1980)
DVD9 | VIDEO_TS | 16:9 | 720x576 | 5600 kbps | 7.7Gb
Audio: #1 French AC3 2.0 @ 192 Kbps, #2 Russian AC3 2.0 @ 192 Kbps, #3 Polish AC3 2.0 @ 192 Kbps | Subtitles: English, Spanish
01:58:00 | France | Comedy
Harpagon lives a frugal life although he has accumulated a fortune, which he has buried in his garden. The old man is ruthlessly tight-fisted and, to further his wealthy, he intends to marry his daughter off to a wealthy man whilst he himself marries a wealthy heiress. Unfortunately, his daughter is in love with another young man, whilst the woman he plans to marry is already beloved, by his son…
Directors:
Louis de Funès, Jean Girault
Cast:
Louis de Funes, Frank David, Herve Bellon, Georges Audoubert, Guy Grosso, Michel Modo, Henri Genes, Max Montavon, Micheline Bourday, Madeleine Barbulee, Anne Caudry, Claire Dupray, Claude Gensac, Bernard Menez, Michel Galabru, Pierre Aussedat, Gaelle Legrand, Claire Favretto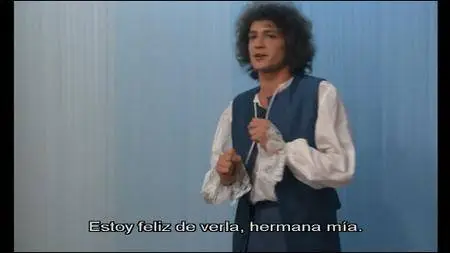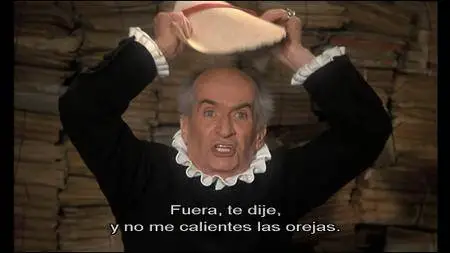 L'Avare (1980) isn't my favorite foreign film but I still like it. The set is minimal, and inaccurate for time period. However, it has a Monty Python feel which I love. Louis De Funés plays an awesome Harpagon and invigorates Moliére's classic. The slapstick comedy and Louis De Funés' facial expressions help bridge the gap of the era in which the script was written to the present. I definitely prefer this version to others I've seen with bigger budgets. Others take what is supposed to be a comedy and turn it into a dramatic period piece. All in all, this film is worth your time if you are looking for a way to make French Classicism more bearable.
~ gbarrballa22
IMDb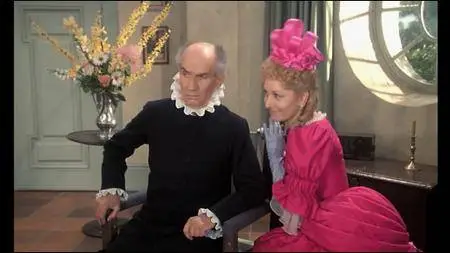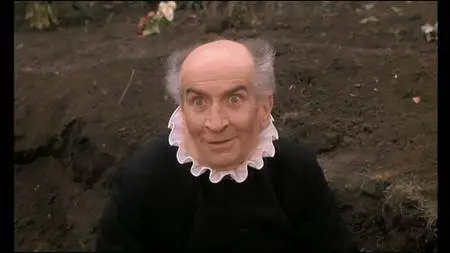 password -
cinema