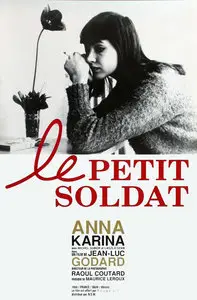 Le Petit Soldat (1963)
DVDrip | XviD-1369 | mp3@192 | 608x448 | Audio: French | Subs: English, Spanish, Portuguese (srt) | DVD Cover & Sticker | 1h24 | 900 Mb
Drame | France 25 Jan 1963 | Realisation Jean-Luc GODARD
Avec Michel Subor (Bruno Forestier), Anna Karina (Veronica Dreyer), Henri-Jacques Huet (Jacques), Paul Beauvais (Paul), Laszló Szábó (Laszlo)
En 1958, pendant la guerre d'Algérie, Bruno Forestier (Michel Subor), déserteur réfugié en Suisse, travaille pour un groupuscule d'extrême-droite. Il croise un jour Véronica (Anna Karina) et en tombe amoureux. Ses amis le soupçonnent de mener un double jeu, et pour le tester, lui ordonnent d'assassiner un journaliste.
During the Algerian War, Bruno Forestier lives in Geneva to escape the enlistment in France. Working for French intelligence, he is ordered to kill Palivoda, who is pro-FLN (National Liberation Front of Algeria), to prove he is not a double agent. Refusal and hesitation keep him from carrying out the assassination. Meanwhile, he meets and falls in love with Véronica Dreyer, who helped the FLN. Bruno plans to leave with her for Brazil, but is captured and tortured by Algerian revolutionaries. He escapes, and agrees to kill Palivoda for the French in exchange for passage to Brazil for himself and Veronica. However, the French discover Veronica's ties to the FLN, and torture her to death.
IMDB
For the Frenchies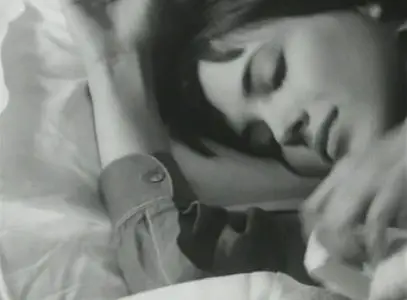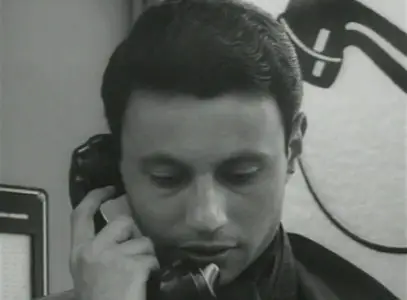 Screenshots with MPC (Click to enlarge)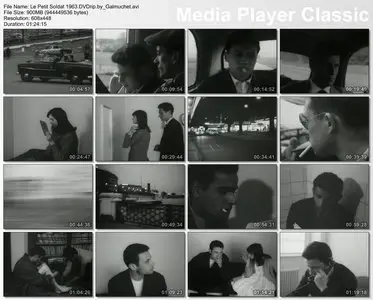 >more subtitles (srt)<
Click -> Galmuchet blog
Note :
Interdit par la censure Francaise, Le Petit Soldat tourné en 1960, ne sortit qu'en 1963. Godard y donnait sa définition du cinéma : "C'est vingt-quatre fois la vérité par seconde."
The film was banned in France until January 1963, because of the presence of torture scenes.