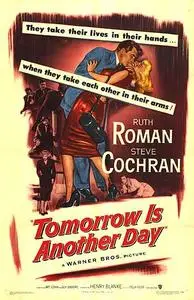 Tomorrow is Another Day (1951)
DVD5 | VIDEO_TS | NTSC | 4:3 | 720x480 | 6100 kbps | 4.1Gb
Audio: #1 English AC3 2.0 @ 192 Kbps
01:30:00 | USA | Crime, Drama, Film-Noir, Mystery, Thriller
A man who spent his formative years in prison for murder is released, and struggles to adjust to the outside world and escape his lurid past. He gets involved with a cheap dancehall girl, and when her protector is accidentally killed, they go on the lam together, getting jobs as farm labourers. But some fellow workers get wise to them.
Director:
Felix E. Feist
Cast:
Ruth Roman, Steve Cochran, Lurene Tuttle, Ray Teal, Morris Ankrum, John Kellogg, Lee Patrick, Hugh Sanders, Stuart Randall, Robert Hyatt, Harry Antrim, Walter Sande, Gene Roth, Mari Aldon, Fred Aldrich, Barbara Bestar, John Bond, Philip Carey, Tom Coleman, Frank Donia, Morgan Farley, Franklyn Farnum, Joel Friedkin, Terry Frost, William Gould, Vincent Graeff, Tom Greenway, Bobby Hale, Jim Hayward, Edward Hearn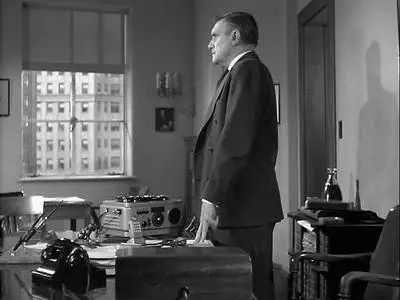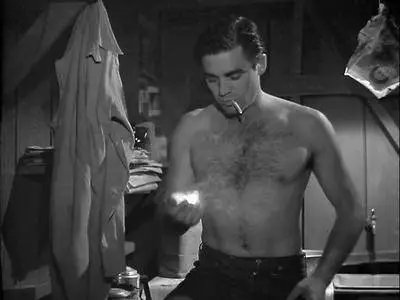 Tomorrow is Another Day (1951): The arc of this film is Steve Cochran. Film snobs might know Cochran as the man who wandered around Italy in Il Grido, who holed up at a gas station for a while, but who ultimately succombed to the standard Antonioni malaise. Here, Cochran plays a guy right out of prison. The reasons behind his imprisonment are abstract, but the gist is that he ended up in the joint at thirteen. Eighteen years later, he's out. And the warden is lecturing him about the hopeless life he's doomed to live. But Cochran will have none of this. As he says to the warden, "You're on my time now."
Since Cochran has spent most of his formative years in prison, he's playing catchup. And this is where the film (and Cochran's performance) succeeds. Cochran conveys this with incredible desperation. You can see it in his eyes. Cochran's so good that we see the remnants of 13-year-old Cochran at every turn. And Felix E. Feist is a skillful enough director to permit Cochran to act solely with his back during one later scene in the film. But early on, Cochran's hoping he can get laid, or at least adapt to this newfound life. He's lonely. He's perplexed by the features of the convertible. And he's so relieved to be out of the tombs that he orders three different slices of pie, befudding the denizens of a local diner.
He gets into a scuffle with a journalist, who capitalizes upon Cochran's recent release, and, to avoid the effects of subsequent opportunism, he ends up in New York, where he meets Ruth Roman at a dime-dancing hall. Basically, the way a dime-dancing hall works is this: you buy a series of tickets and each ticket gets you a minute dancing with a lady. After a minute, a loud buzzing sound emanates. And the lonely male is then forced to either tear off another ticket to dance for another minute, or buy another one. This is, to say the least, a disturbing concept, but apparently a legitimate one in the fifties. Anyway, Cochran is so fixated upon Roman that he follows her home and somehow convinces her to show him New York. But the two of them end up getting involved in a manslaughter self-defense deal, in which Cochran doesn't really know the facts because he's so disturbed by holding a gun in his hand again after so long. There's a spectacular scene involving the unlikely duo sneaking into one of those trucks that carries multiple cars.
The two escape this predicament. And the film deals with the blossoming relationship between Cochran and Roman, which is carried out within a Grapes of Wrath aesthetic. But Cochran is a bit paranoid, given the earlier rumble. And Roman is doing her best to convince Cochran that all is okay. But she's not your standard nuturer stereotype. Because she's willing to tell Cochran that his paranoia is getting in the way of his rehabilitation. Indeed, we eventually learn that she's willing to do anything necessary to keep Cochran in check. The two of them work well with each other.
But I'll say no more, except that this film really had me floored. I was fascinated with the photography, with its low angles and daring panoramas through windows in the migrant trailer park. I was completely entranced by the characters. While the film felt the need to compensate with some over-the-top narrative components towards the end, Tomorrow's success was steeped in its ambitious explorations into rehabilitation, and how humanity at large takes for granted the efforts of recently released prisoners to commingle the real world with the imprisoned one.
IMDb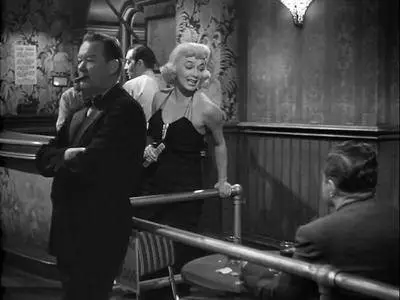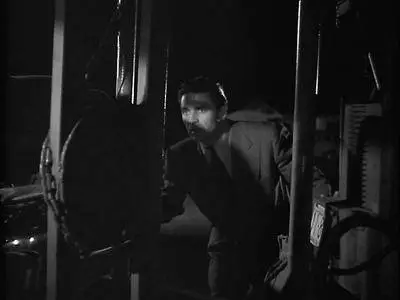 password -
cinema