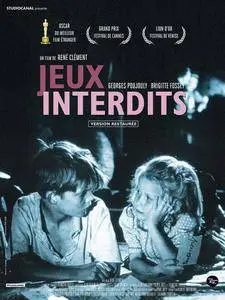 Jeux Interdits / Forbidden Games (1952)
DVDrip | MKV H264-1529 | AAC@160 | 720x544 | Audio: French | Subs: English, Spanish (emb.) | DVD Cover & Sticker | 1h22 | 1.0 Gb
Drame | France 09 Mai 1952 (HD Restored and Remastered Version) | Realisation René CLEMENT
Avec Georges POUJOULY, Brigitte FOSSEY; Lucien HUBERT ….
Les parents de la petite Paulette sont tués lors des bombardements de juin 1940, dans le centre de la France. La fillette de cinq ans est recueillie par les Dollé, une famille de paysans. Elle devient l'amie de leur jeune fils de onze ans, Michel. Après avoir enterré le chien de Paulette dans un vieux moulin abandonné, les deux enfants constituent peu à peu un véritable cimetière pour insectes et petits animaux. Les problèmes commencent lorsque Michel se met à voler des croix pour en orner les tombes du cimetière miniature.
A timeless evocation of the loss of innocence, René Clément's devastating Forbidden Games tells the story of a young orphan and her friend forced to fend for themselves in World War II France. Featuring brilliant performances from its child stars, the film won the 1952 Academy Award for Best Foreign Film and remains a singular, breathtaking cinematic achievement.
IMDB
For the Frenchies
unifrance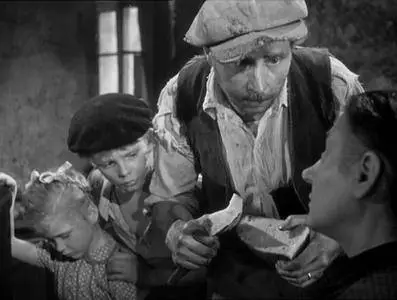 Screenshots with MPC (Click to enlarge)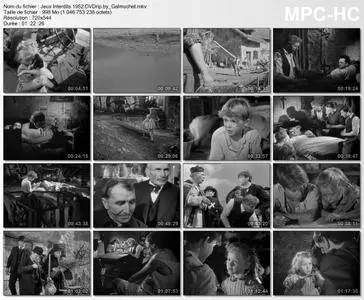 >More subtitles (srt)<
Click -> Galmuchet blog