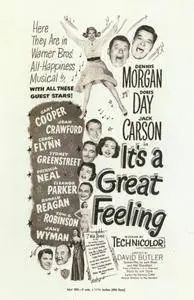 It's a Great Feeling (1949)
DVD5 | VIDEO_TS | NTSC | 4:3 | 720x480 | 4200 kbps | 4.0Gb
Audio: #1 English AC3 2.0 @ 192 kbps | Subtitles: English, French
01:25:00 | USA | Comedy, Musical
A waitress at the Warner Bros. commissary is anxious to break into pictures. She thinks her big break may have arrived when two actors agree to help her.
Director:
David Butler
Cast:
Dennis Morgan, Doris Day, Jack Carson, Bill Goodwin, Irving Bacon, Claire Carleton, Mazzone-Abbott Dancers, Jean Andren, Lois Austin, Shirley Ballard, Janet Barrett, Eugene Beday, Al Billings, Mel Blanc, Paul Bradley, Carol Brewster, Jan Bryant, David Butler, Frank Cady, George Calliga, Steve Carruthers, Sue Casey, Robert Cherry, Edward Clark, Gary Cooper, Joan Crawford, Michael Curtiz, Bunty Cutler, Marcel De la Brosse, Sayre Dearing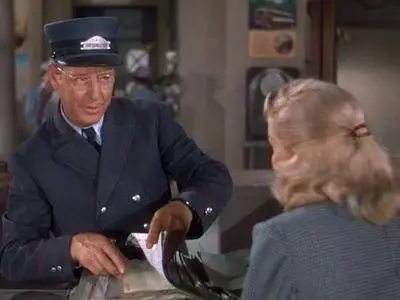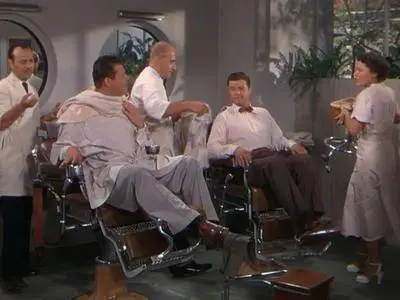 No director? No leading lady? No problem! If no one will work with actor Jack Carson (who plays himself), he'll just pull his own movie together. Good buddy Dennis Morgan can be hoodwinked into co-starring. And there's a talented kid in the studio commissary (Day) eager for her big break.
In her third film (and third with Carson), Doris Day plays that up-and-comer in a bright filmmaking spoof featuring melodic toe-tappers, real Hollywood and Warner Bros. back lot locales, star cameos (Gary Cooper, Joan Crawford, Edward G. Robinson, among others) and a surprise comedy finale.
IMDb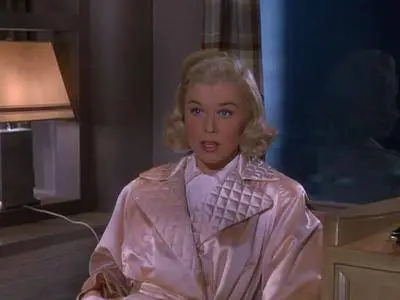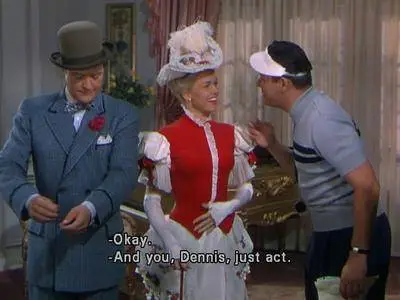 Extras:
- Oscar-Nominated Sports Review Short Spills and Chills
- Studio Blooper Reel Breakdowns of 1949
- Classic Cartoon Bear Feat
- Theatrical Trailer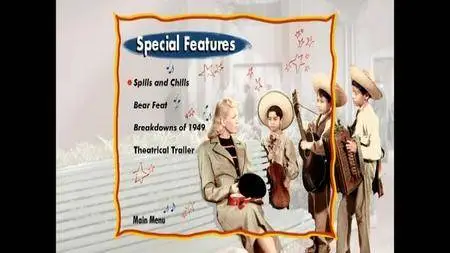 password -
cinema