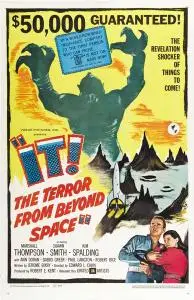 It! The Terrror From Beyond Space (1958)
DVD5 | VIDEO_TS | NTSC | 4:3 | 720x480 | 6800 kbps | 3.7Gb
Audio: #1 English AC3 2.0 @ 192 kbps | Subtitles: French, Spanish
01:09:00 | USA | Horror, Sci-Fi
The first manned expedition to Mars is decimated by an unknown life form which stows away on the rescue ship.
Director:
Edward L. Cahn
Cast:
Marshall Thompson, Shirley Patterson, Kim Spalding, Ann Doran, Dabbs Greer, Paul Langton, Robert Bice, Richard Benedict, Richard Hervey, Thom Carney, Ray Corrigan, Bert Stevens, Pierre Watkin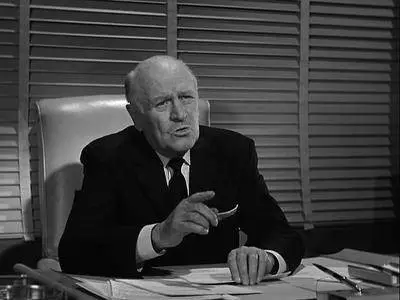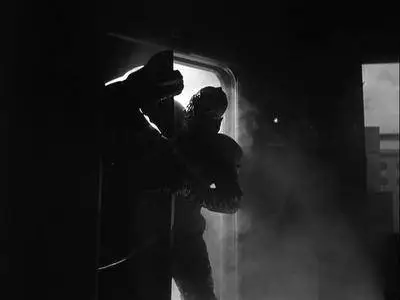 I have read about the inadequacies of this film, the low budget, the weak story, the lack of tension, and the somewhat rather lame alien creature. All are untrue(well to a degree I confess). This film is an edge of your seat thriller about an alien on Mars that stows away on a rocket before it leaves for Earth again. On board, the crew have Colonel Carruthers(accused of killing his 9 member crew from a previous mission) basically imprisoned, waiting for him to "tell the truth" about what happened to his men. The central strength of the film lies with the script and the three dimensional characters created by the actors. Yes, some of them are stereotyped. We have the Colonel faced with the loss of his honor, the Colonel of the new rocket bold , brazen, and strong, the faithful biologist, and so on. The actors really give these characters depth as we see them interplay with each other, and fight their very real fears of the alien presence on board. The creature itself is frightening in its way and does not detract from the credibility of the film. For much of the film, there is a high level of tension as we see the crew members try and try to destroy the creature but to no avail. The special effects are not great, but really only suffer with exterior shots of the rocketship flying through space at a glacial pace. In fact, there is a scene of two men walking ever so slowly down the side of the exterior of the ship as it flies through space. It looks ludicrous as you might imagine. Flaws and all, this was a very good film.
~BaronBl00d
IMDb
Extras:
- Trailer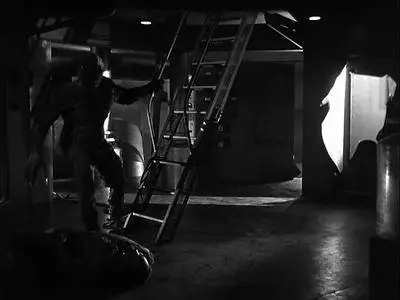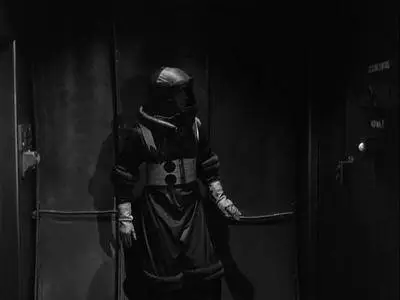 password -
cinema