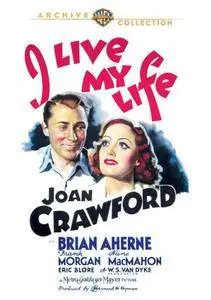 I Live My Life (1935)
DVD5 | VIDEO_TS | NTSC | 4:3 | 720x480 | 5400 kbps | 4.4Gb
Audio: #1 English AC3 2.0 @ 192 kbps
01:37:00 | USA | Comedy, Drama
Kay, a bored society girl from New York, takes a trip to Greece-where she meets, Terry, an archaeologist. Kay flirts with Terry and he falls for Kay. Kay heads back to New York and Terry follows her to propose marriage. Terry sees Kays lifestyle is uncomfortable. He decides to leave, but, Mrs. Gage (Kay's grandmother) encourages Terry to stay. They become engaged. Just before the wedding Kay and Terry have a huge quarrel. Will Terry be left at the altar?
Director:
W.S.Van Dyke
Cast:
Joan Crawford, Brian Aherne, Frank Morgan, Aline MacMahon, Eric Blore, Fred Keating, Jessie Ralph, Arthur Treacher, Frank Conroy, Etienne Girardot, Esther Dale, Hale Hamilton, Hilda Vaughn, Frank Shields, Sterling Holloway, Vince Barnett, Hedda Hopper, Lionel Stander, Tom Dugan, Rudolph Anders, Adrienne D'Ambricourt, Leona Maricle, Broderick O'Farrell, Agnes Anderson, Marion Clayton Anderson, Jane Barnes, Finis Barton, Granville Bates, George Baxter, Charles Bennett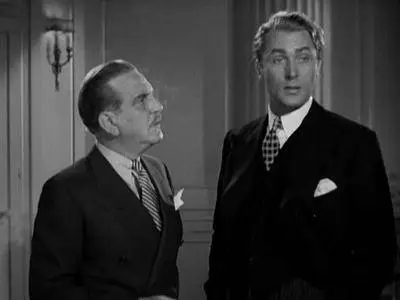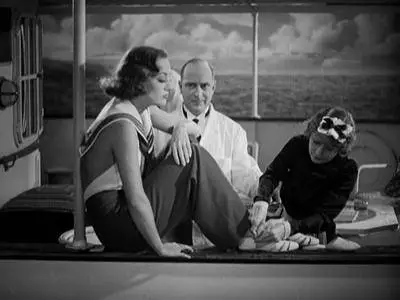 While vacationing in the Greek islands, society girl Kay Bentley meets Terry O'Neill, a young archaeologist working on an important Naxos dig. At the mountaintop site of Terry's dig, Kay forgets to hitch her mule to a post and finds herself stranded there. She feigns an ankle injury in order to get the serious-minded Terry to carry her down the hill and back to the village where her yacht is docked. Terry tells Kay that he feels nothing but contempt for the idle rich and says that the only thing he despises more than yachts is people who own yachts. After Terry lectures Kay on the subject of the idle rich becoming too "soft," they arrive in the village, where Kay reveals that she had been faking her injury. Before she can get away, however, Terry grabs her, carries her back up the hill and forces her to walk back down herself. Later, Kay, intrigued by the handsome and stubborn scientist, pleads with the yacht's captain to turn the boat around and return to Naxos. Back on the island, Kay apologizes to Terry, who tells the young socialite the story of Pygmalion and admits that he has fallen in love with her. The two share a brief romance, and when Kay readies to leave, the lovestruck Terry promises to visit her in New York and asks for her address. Instead of giving her real name, however, Kay gives Terry the name of another woman at her office because she does not feel that a mere fling constitutes the seed of a permanent relationship. Terry is determined to see her again and sails to New York, accompanied by his assistant, Betty Collins, who realizes that the inexperienced lover may need some guidance in the romance department. Upon his arrival in New York, Terry discovers that he has been jilted by Kay, and attends a museum board of directors meeting, where the topic of discussion is a new archaeological acquisition. There he meets Kay's father, a board member who becomes interested in Terry's professional opinions and invites him to his home to continue their discussion. Kay is shocked when she finds Terry in her house, but quickly takes him to meet her wealthy friends as they are preparing to leave her party. Terry is introduced to Gene, whom Mrs. Gage, Kay's grandmother, intends for her to marry, and Gene snobbishly asks Terry if his firm handshake is a result of vigorous polo playing. Upset about the condescending attitude of Kay's friends, Terry tells her that they are nothing more than selfish, thoughtless and worthless people. Later, Kay learns that her father had privately invested $400,000 in a deal that is in danger of falling through unless she appeases her grandmother by marrying Gene. Hoping to save her father from financial ruin, Kay leaves for Connecticut, where she plans to announce her wedding to the acerbic Mrs. Gage, who owns her father's company. Kay regrets abondoning Terry when she learns that her father's deal went through successfully, and calls her sweetheart on Christmas Eve to apologize. Terry immediately departs for Mrs. Gage's residence, where his presence causes a great commotion in the house. The outraged matron nearly throws Terry out when she overhears him call her an "old battle-ax," but soon takes a liking to her future son-in-law and hires him at her company. Terry, however, flounders in the corporate setting and admits that he has no flair for business, longing instead for the freedom of the outdoors. A quarrel between the engaged lovers results in the last minute cancellation of their wedding. In order to save Kay the embarrassment of losing her groom at the altar, Terry agrees to show up at the wedding and play the part of the jilted suitor himself. Terry is surprised when Kay shows up for her wedding, and when asked if there is any reason why the couple should not be wed, Terry speaks up. Kay realizes that he has misunderstood her change of plans, mistaking her presence as a double-crossing, and quickly settles matters by telling him that she bought two tickets to Naxos, Greece
Extras:
- Trailer
IMDb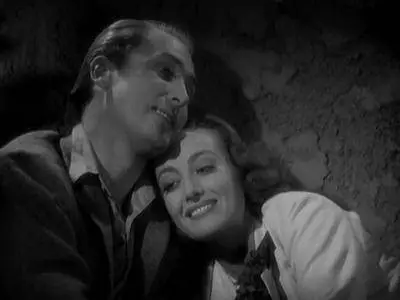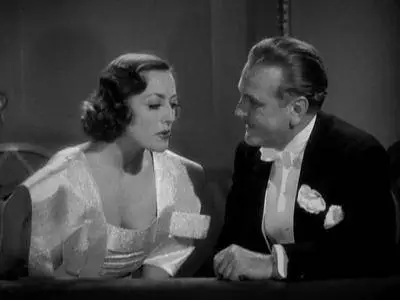 password -
cinema