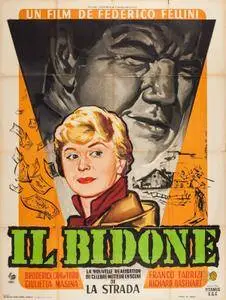 Il Bidone (1956)
DVDrip | MKV H264-1122 | AAC@160 | 720x544 | Audio: Italian | Subs: French (emb.) English (srt) | DVD Cover & Sticker | 1h49 | 1.0 Gb
Comedie Dramatique | Italy, France 09 Sept 1955 (Restored 2001) | Director Federico FELLINI
Con Broderick Crawford, Giulietta Masina, Richard Basehart, Franco Fabrizi, Sue Ellen Blake, Irene Cefaro, Alberto De Amicis, Lorella De Luca, Giacomo Gabrielli, …
Augusto, Roberto e Picasso sono tre furfanti di piccolo calibro, esperti nei classici bidoni con i quali truffare della povera gente. Quando la moglie di Picasso comincia ad avere dei dubbi sul'attività del marito, questi tronca ogni rapporto con i complici. Augusto invece tenta di fare un'altra truffa tentando di mettersi in tasca l'intero malloppo, ma i suoi nuovi compari non gliela faranno passare liscia.
Un trio d'escrocs gruge tous les crédules qui croisent leur chemin. L'un est un beau garçon imbu de lui même, le second un père de famille sentimental, alors que le plus vieux commence à se sentir usé. La bonne mine de ce dernier inspire facilement confiance et il revêt souvent l'habit ecclésiastique pour rouler de pauvres hères.Tourné immédiatement après La Strada (1954), ce film choqua beaucoup les producteurs qui tentèrent de faire modifier la fin par Fellini. Si son ''héros'' ne retrouve pas le droit chemin, Il Bidone n'en est pas moins un film troublant, presque lyrique.
Aging small-time con man Augusto, who swindles peasants, works with two younger men: Roberto, who wants to become the Italian Johnny Ray, and Bruno, nicknamed Picasso, who has a wife and daughter and wants to paint. Augusto avoids the personal entanglements, spending money at clubs seeking the good life. His attitude changes when he runs into his own daughter, whom he rarely sees, and realizes she's now a young woman and in need of his help to continue her studies. His usual partners are away, so he goes in with others to run a swindle, and they aren't forgiving when he claims he's given the money back to their mark. They leave him beaten, robbed, and alone.
IMDB
For the Frenchies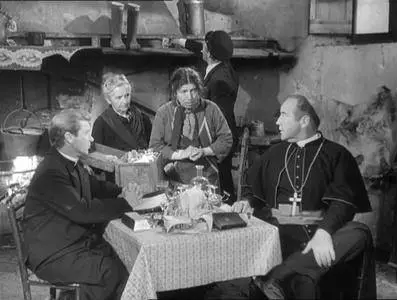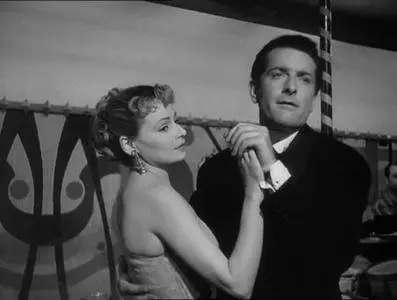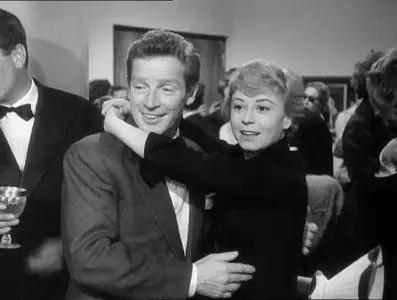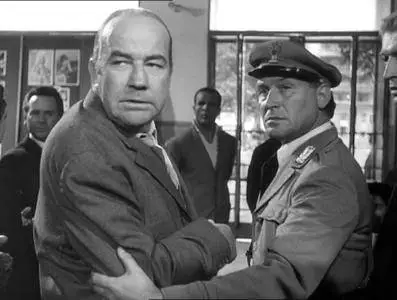 Screenshots avec MPC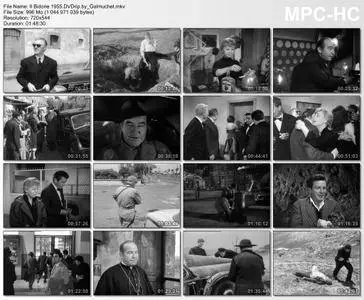 >more subtitles (srt)<
Click -> Galmuchet blog