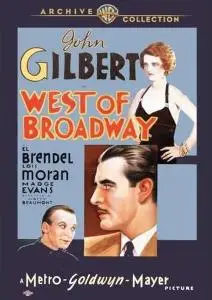 West of Broadway (1931)
DVD5 | VIDEO_TS | NTSC | 4:3 | 720x480 | 8000 kbps | 4.0Gb
Audio: #1 English AC3 2.0 @ 192 Kbps
01:08:00 | USA | Drama, Romance, War
Jerry Seevers returns from World War I service broken in health and his doctor tells him he has only six months to live. His fiancée jilts him and he sets out to drink himself to death. In one of his binges he wakes up to find himself married to what the assumes is a gold-digger after his money. He leaves her and goes to a ranch in Arizona and get rid of his new bride, who is really in love with him. He sets up divorce proceedings and then realizes he actually loves her.
Director:
Harry Beaumont
Cast:
John Gilbert, El Brendel, Lois Moran, Madge Evans, Ralph Bellamy, Frank Conroy, Gwen Lee, Hedda Hopper, Ruth Renick, Willie Fung, John Miljan, William Bailey, Jack Baxley, Everett Brown, Richard Carlyle, Bill Elliott, Sherry Hall, William Le Maire, Tom London, Margaret Mann, Kermit Maynard, Arthur Millett, Pete Morrison, William H. O'Brien, Dennis O'Keefe, Jack Raymond, Bob Reeves, Kane Richmond, Buddy Roosevelt, Larry Steers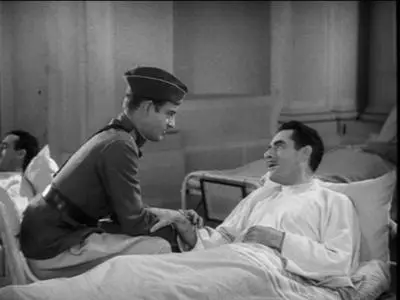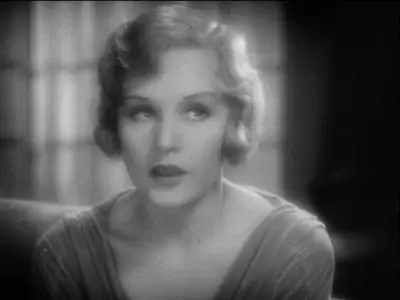 Chicago millionaire Jerry Stevens, badly wounded during World War I, runs away from his hospital boat to meet his fiancée Anne, aided by his loyal friend, Axel "Swede" Axelson. Jerry is disappointed when Anne isn't at the dock and, thinking that something has happened to her, goes to her house. Though happy to see Jerry, Anne is distant and unromantic, then says she can't marry him because she has found someone else. Jerry pretends that he also has found someone, then leaves. Some time later, Dot, a pretty girl who is broke, agrees to go with her roommate Maizie to a ritzy party and act as a millionaire's companion. The man turns out to be Jerry, who is impressed with her looks and honesty when she refuses to take his money, even though he is very drunk. Later, at a nightclub, when they run into Anne and her new fiancé, Tony, Jerry introduces Dot as his future bride. Dot thinks that Jerry is merely joking, but later he says he means it because she has been nicer to him than any other woman. They are married that night by a justice-of-the peace, after which Jerry passes out. Dot, who has fallen in love with him, then whispers, "I'm going to get you on the wagon and get you to love me." The next day, however, Jerry has a bad case of delirium tremens and says he wants a divorce because he was too drunk the previous night to know what he was doing. He offers her a settlement, but Dot refuses. Jerry thinks that she is trying to get more money and decides to go with Swede to his ranch in Arizona. When Jerry goes to bed on his first night at the ranch, he finds Dot there and tells her that she will soon be a widow, as doctors have only given him six months to live. Saying that she wants him and not his money, she dares him to stay off liquor and keep her from being a rich widow. As the weeks pass, Dot remains at the ranch, despite Jerry's scorn and bouts with the DTs. When some old friends come to see Jerry, one of them, Mrs. Trent, tells him that Anne has called off her marriage to Tony. After they leave, Jerry is desperate for a drink and starts a violent quarrel with Dot. He is interrupted by Mac, his foreman, who has fallen in love with Dot and doesn't like the way Jerry has been treating her. Jerry fires Mac, but later that night goes to Dot's room to apologize for his behavior and spends the night. The next day, when Jerry's friend, Judge Barham, comes to discuss a divorce settlement, Dot is so hurt to discover that Jerry still wants to go through with it that she signs the papers and leaves, refusing to take the $10,000 settlement. Back in Chicago, Dot resumes living with Maizie and refuses to take phone calls from Jerry. One night, when Maizie has invited some men to their apartment, Jerry walks in and starts a fight when Dot refuses to speak with him alone. They are then arrested and taken to court, where Judge Barham speaks to the presiding judge and tells him what has happened. The judge then places Jerry on a bond to refrain from molesting his wife, but when Jerry finally is able to talk to Dot he asks for another chance and they reconcile
IMDb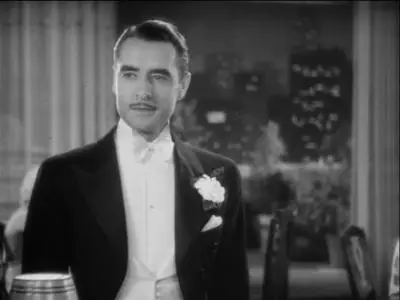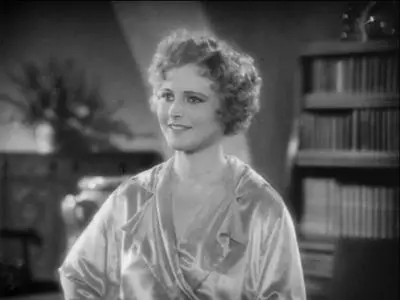 password -
cinema