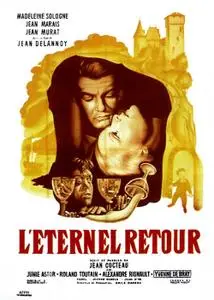 The Eternal Return / L'Eternel Retour (1943)
DVD9 | VIDEO_TS | PAL | 4:3 | 720x576 | 4800 kbps | 7.5Gb
Audio: #1 French AC3 2.0 @ 192 kbps | Subtitles: English
01:47:00 | France | Drama, Romance
This is a retelling of Tristan and Isolde, set in 1940s France. The script was written by Jean Cocteau.
Director:
Jean Delannoy
Cast:
Madeleine Sologne, Jean Marais, Jean Murat, Junie Astor, Roland Toutain, Jane Marken, Jean d'Yd, Piéral, Alexandre Rignault, Yvonne de Bray, Robert Sidonac, Sandra Venturini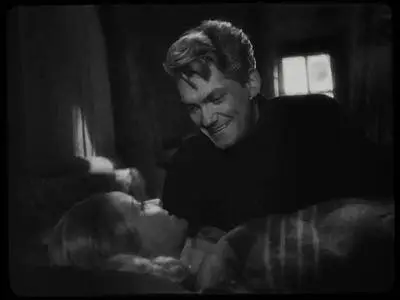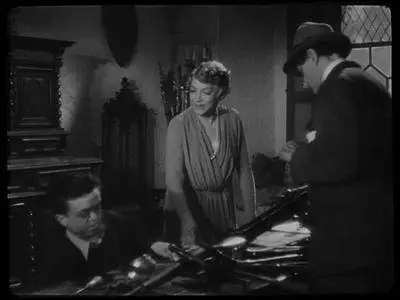 A spectacular and beautiful film, and perhaps one of the best movies ever made. In the roles of an updated Tristan and Isolde, Sologne and Marais are a stunningly handsome couple. This powerful romantic tragedy transcends the ephemeral world of politics altogether and carries us into the realm of dreams & legend, as "Beauty & the Beast" did so well. Its theme and sense of style actually have much in common with many German films of its time. Admirers of the art of Jean Cocteau will not be disappointed.
~ Draecke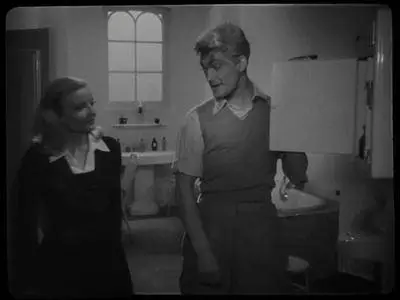 Extras:
-Restored from original Nitrate negative in High Definition
-Production Notes
-Reflections on the film by Jean Olle-Laprune (film historian)
-Reflections on Jean Cocteau by Dominique Marny (journalist)
-Clip from "L'Epervier" wiith Jean Marais, directed by Marcel L'Herbier (1933)
-Trailers: L'Eternel Retour, Orphee, Julietta
(Extras do not have English subs)
IMDb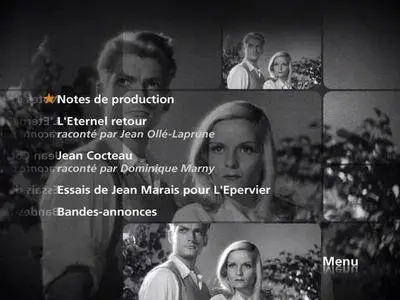 password -
cinema