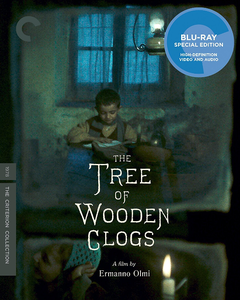 The Tree of Wooden Clogs (1978) [Criterion Collection]
A Film by Ermanno Olmi
BluRay Full 1:1 | BDMV | MPEG-4 AVC | 1920x1080 | 22843 Kbps @ 1080p | 23.976 fps | 16:9 | 03:07:05 | 45.8 GB
Audio: Bergamasque LPCM 1.0 @ 1152 Kbps; Italian AC3 @ 192 Kbps | Subtitle: English, Italian
Genre: Drama, History | Spine #854
A painterly and sensual immersion in late nineteenth-century Italian farm life, Ermanno Olmi's The Tree of Wooden Clogs lovingly focuses on four families working for one landowner on an isolated estate in the province of Bergamo. Filming on an abandoned farm for four months, Olmi adapted neorealist techniques to tell his story, enlisting local people to live as their own ancestors had, speaking in their native dialect on locations with which they were intimately familiar.
IMDB
Criterion Collection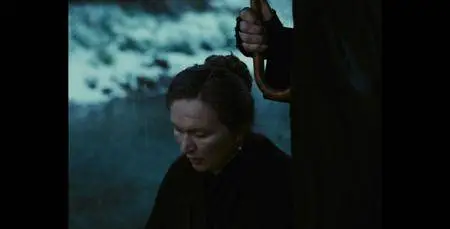 Through the cycle of seasons, of backbreaking labor, love and marriage, birth and death, faith and superstition, Olmi naturalistically evokes an existence very close to nature, celebrating its beauty, humor, and simplicity but also acknowledging the feudal cruelty that governs it. Winner of the Palme d'Or at Cannes in 1978, The Tree of Wooden Clogs is intimate in scale but epic in scope—a towering, heart-stirring work of humanist filmmaking.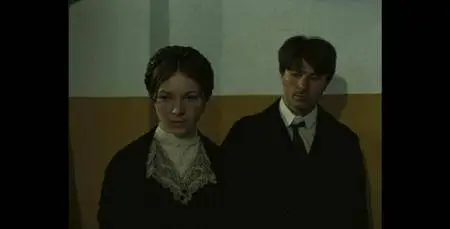 Disc Features
- New 4K restoration, created in collaboration with The Film Foundation at L'Immagine Ritrovata and supervised by director Ermanno Olmi, with uncompressed monaural soundtrack on the Blu-ray
- Alternate Italian-language soundtrack
- New introduction by filmmaker Mike Leigh
- Ermanno Olmi: The Roots of the Tree, an hour-long 1981 episode of The South Bank Show, featuring an interview with Olmi on the film and a visit to the farm where it was shot
- New program featuring cast and crew discussing the film at the Cinema Ritrovato film festival in Bologna, Italy, in 2016
- Interviews with Olmi from 1978 and 2008
- Trailer
- New English subtitle translation
- PLUS: An essay by film critic Deborah Young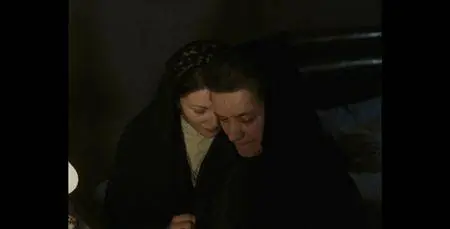 Storyline Italian
Tra l'autunno 1897 e l'estate 1898, quattro famiglie vivono in una cascina della Bassa Bergamasca. Tra i componenti di questa comunità esiste un profondo legame spirituale e culturale che li porta a vivere insieme cose belle e cose tragiche, avvenimenti ordinari e avvenimenti straordinari. Quando si tratta di versare al severo Mesagiù, il padrone della fattoria, i due terzi dei prodotti, cercano tutti di barare per guadagnare pochi chili di farina. Quando la bella Maddalena va sposa a Stefano, tutti fanno corona al matrimonio stramattutino e tutti accolgono gli stessi quando tornano da Milano con il bimbetto adottato. Insieme uccidono il maiale; separano i contendenti; ascoltano i racconti dei vecchi; ricevono il parroco, don Carlo: prendono parte alle funzioni religiose e alle sagre paesane. Tutti godono per la miracolosa 'guarigione' della vacca della povera vedova Runk. Menek è il bambino di sei anni che, unico della fattoria, frequenta la scuola. Un giorno torna a casa con uno zoccolo rotto. Papà Batistì lavora nascostamente per tutta la notte a intagliargliene uno nuovo. Ma si è servito di un albero tagliato abusivamente. Il padrone lo caccia e tutti gli amici osservano sgomenti e impotenti la sua partenza con la famigliola verso l'ignoto e la miseria.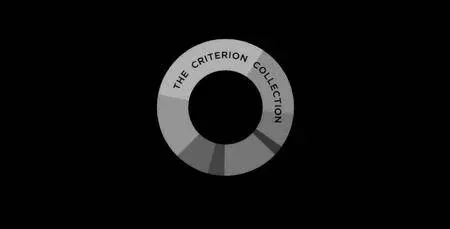 GENERE: Drammatico
ANNO: 1978
REGIA: Ermanno Olmi
ATTORI: Luigi Ornaghi, Francesca Moriggi, Omar Bignoli, Antonio Ferrari, Teresa Brescianini, Giuseppe Brignoli, Carlo Rota, Pasqualina Brolis, Massimo Fratus, Francesca Villa, Maria Grazia Caroli, Battista Trevaini, Giuseppina Sangaletti, Lorenzo Pedroni, Felice Cervi, Laura Locatelli, Guglielmo Badoni, Franco Pilenga, Lucia Pezzoli, Francesca Bassurini, Carmelo Silva, Lina Ricci, Giacomo Cavalleri, Lorenza Frigeni, Emilio Pedroni, Vittorio Capelli, Pierangelo Bertoli, Brunella Migliaccio, Mario Brignoli
SCENEGGIATURA: Ermanno Olmi
FOTOGRAFIA: Ermanno Olmi
MONTAGGIO: Ermanno Olmi
PRODUZIONE: GRUPPO PRODUZIONE CINEMA (MILANO) - RAI - ITALNOLEGGIO CINEMATOGRAFICO
DISTRIBUZIONE: ITALNOLEGGIO CINEMATOGRAFICO - FONIT CETRA VIDEO, VIDEO CLUB LUCE, GRUPPO EDITORIALE BRAMANTE (CINECITTA')
PAESE: Francia, Italia
DURATA: 170 Min
FORMATO: GEVACOLOR
NOTE: - GLI INTERPRETI SONO CONTADINI E GENTE DELLA CAMPAGNA BERGAMASCA.- EFFETTI SONORI: ITALO CAMERACANNA E ALDO CIORBA.- PALMA D'ORO E PREMIO DELLA GIURIA ECUMENICA A ERMANNO OLMI AL FESTIVAL DI CANNES (1978), DAVID DI DONATELLO (1979) PER MIGLIOR FILM (EX-AEQUO CON "CRISTO SI E' FERMATO A EBOLI" DI FRANCESCO ROSI E "DIMENTICARE VENEZIA" DI FRANCO BRUSATI), NASTRO D'ARGENTO A ERMANNO OLMI PER MIGLIOR REGIA, MIGLIOR SOGGETTO ORIGINALE, MIGLIOR SCENEGGIATURA E MIGLIOR FOTOGRAFIA, A FRANCESCA ZUCCHELLI PER I MIGLIORI COSTUMI.- VERSIONE IN VIDEOCASSETTA ANCHE IN DIALETTO BERGAMASCO.

DISC INFO:

Disc Title: The Tree of Wooden Clogs (The Criterion Collection) (1978) [Blu-ray]
Disc Size: 49.278.920.689 bytes
Protection: AACS
BD-Java: Yes
BDInfo: 0.5.8

PLAYLIST REPORT:

Name: 00001.MPLS
Length: 3:07:05.422 (h:m:s.ms)
Size: 15.977.514.816 bytes
Total Bitrate: 11,39 Mbps

VIDEO:
Codec Bitrate Description
––- –––- –––––-
MPEG-4 AVC Video 22843 kbps 1080p / 23,976 fps / 16:9 / High Profile 4.1

AUDIO:
Codec Language Bitrate Description
––- –––– –––- –––––-
LPCM Audio Undetermined 1152 kbps 1.0 / 48 kHz / 1152 kbps / 24-bit
Dolby Digital Audio Italian 192 kbps 1.0 / 48 kHz / 192 kbps

SUBTITLES:
Codec Language Bitrate Description
––- –––– –––- –––––-
Presentation Graphics English 24,117 kbps
Presentation Graphics English 24,059 kbps

FILES:
Name Time In Length Size Total Bitrate
–– –––- ––– –– ––––––-
00274.M2TS 0:00:00.000 3:07:05.422 15.977.514.816 26.660
If you like this movie please support Developer / Publisher and BUY it.
How use .REV files CLICK HERE
Please DO NOT MIRROR
If you'll find that my links are dead please let me know through the Private Messages.
>>> Visit My Blog Here <<<
Subscribe to My Newsletter!

Password:
video