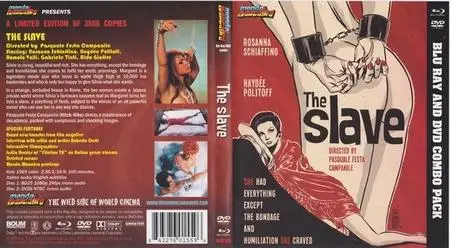 The Slave (1969)
DVD9 | VIDEO_TS | NTSC 16:9 | Cover + DVD Scan | 01:39:07 | 7,77 Gb
Audio: Italiano AC3 1.0 @ 448 Kbps | Subtitles: English
Genre: Drama, Romance | Mondo Macabro
Director:
Pasquale Festa Campanile
Writers:
Tullio Pinelli (screenplay), Brunello Rondi (screenplay)
Stars:
Rosanna Schiaffino, Haydée Politoff, Romolo Valli
Silvia (Haydee Politoff) is young, beautiful and rich. She has everything - except the bondage and humiliation she craves to fulfil her erotic yearnings. Margaret (Rosanna Schiaffino) is a legendary movie star who loves to wade thigh high in 10,000 lira bank notes - and who is only too happy to give Silvia what she wants.
In a strange, secluded house in Rome, the two women create a bizarre private world where Silvia's fantasies become real, as Margaret turns her into a slave, a plaything of flesh, subject to the whims of an all powerful owner who can use her in any way she desires.
Pasquale Festa Campanile (Hitch-Hike) directs a masterpiece of decadence, packed with sumptuous and shocking images.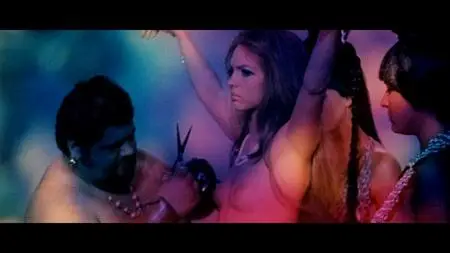 Pasquale Festa Campanile's The Slave (also known as Check To The Queen) stars Haydee Politoff is Silvia, a beautiful young woman who would seem to have it all. She lives in a fancy house and has got plenty of money and does not want for worldly possessions. Yet it would seem that every night she dreams of being ravished and dominated in a sexual fashion by countless strangers – so maybe there's something she doesn't have after all.




Her life takes an interesting turn when she meets up with an actress named Margaret (Rosanna Schiaffino) by way of their mutual friend Dina (Daniela Surina). She lives by herself and as the two hit it off, Margaret invites Silvia to move in with her. She obliges, after all, Margaret will train her in the art of modelling and maybe there's a career in this for her, but it's obvious to anyone paying even the slightest bit of attention that these two women are quite attracted to one another. It gets to the point where neither of them want to fight it anymore, and then things get interesting as Silvia willingly becomes her new playmate's paid slave.




This one would fit in perfectly alongside the same movies that Radley Metzger was making around the same period (and in fact Campanile's earlier The Libertine was distributed by Metzger's Audobon Films), as it's slick, sexy and decadent in all the right ways. It mixes sexual fantasy with the proposed filmed reality in interesting ways and puts the visuals far ahead of the actual storyline but Campanile is savvy enough to make sure the characters are not only attractive to look at but interesting to follow as well. It's all very lushly photographed, sometimes with an obvious intent to create a dream like atmosphere, and the whole thing is set to an absolutely fantastic score from Pierre Piccinoi (further establishing that Metzger connection as he did the music for that director's film Camille 2000).




The supporting cast all do fine work here (look for Gabrielle Tinti in a supporting role as one of Margaret's male playthings) the focus is, not surprisingly, on Politoff and Schiaffino. The two female leads offer fairly bold performances here, there's no shortage of nudity on display though those hoping for more explicit material will do well to keep in mind that this is actually all handled rather tastefully (it's more arthouse than grindhouse for the most part). There are quite a few scenes that don't feature much dialogue which give the actresses, Politoff more so than her co-star, interesting opportunities to express emotion using eye movements rather than words. Campanile's cinematographer Roberto Gerardi does a great job of capturing this with some surprisingly tension inducing angles and close ups at just the right moment. Skillfully edited and quite well paced, this is a great mix of late sixties pop-art style and the exploration of some enjoyably kinky sexual quirks.


Rock! Shock! Pop!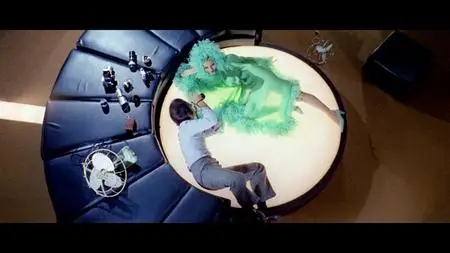 Another astonishing European film from the late 60s, translated as, Check to the Queen, on my copy and a prime example of what Tim Lucas calls, Continental Op. In his fascinating article in Video Watchdog No.168, he postulates the theory of a film genre growing out of the mid 60s, 'Op Art' movement and emanating, primarily from Continental Europe. His argument is persuasive and conveniently groups together all those colourful and weird and wonderful films we immediately recognise as of the period, in the main because of the emphasise on style and design.




Lucas mentions, Red Desert, Blow Up, Death Laid An Egg, Danger Diabolik and many others and the fact that this is missing says more about its obscurity than its lack of 'Continental Op' credentials. This wild movie tells, in a completely matter of fact way, a tale of how a beautiful young girl volunteers to become the slave of a slightly older wealthy lady media star. As with other movies of this time, a seeming silly notion, is treated quite seriously and at times even discussed in a manner to suggest that we might all be better living in such a way. 'Liberty brings such responsibilities'. But there is too, that look, everything looks wonderful, as if ripped from high art or fashion magazines, nudity is rampant and the music, usually similarly delirious and here composed by Piero Piccioni in an example of the very finest of such scores.




The lovely Rosanna Sciaffino is the mistress and delightful young Haydee Politoff, the more than willing slave as we witness a mechanical horse, sexual indiscretions and appropriate punishment, numerous costume changes and even a slave auction. In addition, just when our young slave is being proffered something maybe just a little too much, we have a psychedelic fantasy sequence, showing her desire for something just that little bit more. 'Continental Op' or maybe 'Acid Erotica', either way an original, great looking, great sounding, late 60s cinema experience.


IMDB Reviewer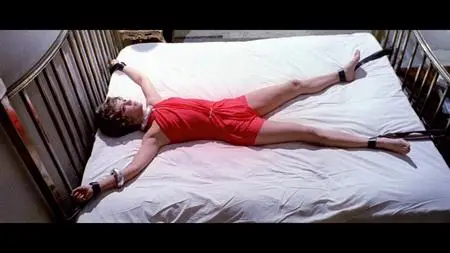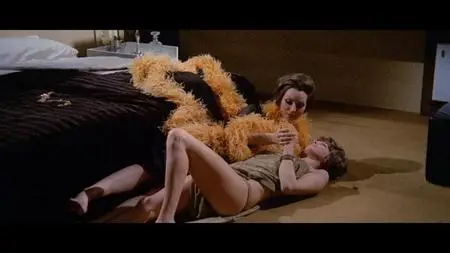 Special Features:
– Brand new transfer from film negative
– Interview with critic Roberto Curti (27:33)
– Justin Harries of Filmbar 70 on Italian genre cinema (19:08)
– About The Film
– Cast and Crew profiles
– Mondo Macabro previews (9:36)
All Credits goes to Original uploader.
–––––––––––––––––––––––––––––––––––––––