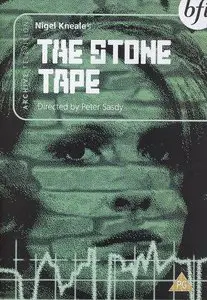 The Stone Tape (1972)
DVD5 | VIDEO_TS | PAL 4:3 | 01:29:24 | 4,53 Gb
Audio: English AC3 2.0 @ 224 Kbps | Subs: None
Genre: Sci-fi, Horror
Director:
Peter Sasdy
Stars:
Michael Bryant, Jane Asher, Iain Cuthbertson
A research team from an electronics company move into an old Victorian house to start work on finding a new recording medium. When team member Jill Greeley witnesses a ghost, team director Peter Brock decides not only to analyse the apparition, which he believes is a psychic impression trapped in a stone wall (dubbed a "stone tape"), but to exorcise it too - with terrifying results…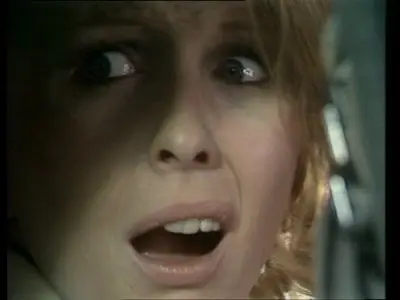 Written by Nigel Kneale, creator of Quartermass and all-round cult TV icon, The Stone Tape comes with a hefty reputation. The one-off television play, first aired on Christmas Day 1972, terrified and traumatised an entire generation, ousting 1968's terrifying Omnibus adaptation of M. R. James' Oh Whistle and I'll Come to You, My Lad as the then-scariest spook story of the television medium in the process. Now the science fiction-tinged ghost story has finally returned to home video following a lengthy absence.




The opening of The Stone Tape plays out like a fairly standard haunting with a contemporary twist. A team of manly, bearded alpha males (led by Peter Brock, played by Colditz star Michael Bryant) and a sensitive though intelligent young woman (Jill Grearley, played by Jane Asher), pitch up in a creaking mansion. Intending to use their new surroundings to develop a new game-changing form of recording apparatus, the team find a storage room un-renovated. It soon becomes evident that this room is home to strange drops in temperature and unexplained noises, and the locals are somewhat reluctant to spill the beans on what they know about the house's history.




When Jill spots an apparition, The Stone Tape changes direction. Blending horror with science fiction which fascinates as much as it frightens, the focus of the story switches to Brock's bloody-minded belief that this spiritual entity holds the secret to the technological breakthrough his team seeks. "Ghost? A silly word, don't be put off by it – call it a phenomenon if you like" he insists. Naturally things are not so simple; geese are bumped and spines are chilled, all on the way to a conclusion that still unnerves to this very day.




If you're watching The Stone Tape for the first time in 2013, it's worth remembering that this is a television play from some four decades ago. As a result the performances are occasionally overripe and arch. Part of this can be laid at the feet of Hungarian director Peter Sasdy, a veteran of a handful of Hammer Studios more OTT efforts, but subtlety was also frequently lost due to the limited size and quality of television sets in 1972. This explains the cast's tendencies to hurl themselves around, and deliver their lines in a booming Shakespearean baritone.




It's difficult to overstate the influence and importance of The Stone Tape. The term Stone Taping has been adopted by the parapsychologist community since the early 1970s, while the play provided clear inspiration for a great many domestic and international projects since its release. It also kick-started the BBC's fantastic Ghost Story for Christmas initiative throughout the 1970s, remaining arguably Auntie Beeb's scariest 90 minutes this side of the legendary Ghostwatch, and allowed Kneale to hone his spirited storytelling; in 1989 the author wrote a hugely successful adaptation of The Woman in Black for ITV.




If you're unfamiliar with The Stone Tape, be sure to check out this DVD before it disappears from the shelves again. More importantly, however, make sure not to watch it alone.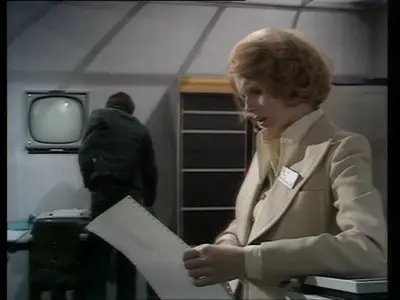 A remarkably creepy and subtle evocation of dread, from a typically nuanced Nigel Kneale script. What if ghosts are simply phenomena that have simply been poorly described? That's just what a team of computer specialists, on the trail of a new recording medium, attempt to do when they discover that the old mansion in which they are conducting their work is haunted by the ghost of a victorian maid. Unfortunately, they discover too late that a rational explanation does not mean an end to the terror… TV drama as it should be done – sadly, we'll probably never see its ilk on British TV again. Still, at least those nice chaps at BFI have released it on DVD.


IMDB Reviewer
Special Features:
- Commentary By Nigel Kneale And Kim Newman
- Kneale Biography
- Director Biography
- Main Cast Biographies
- ROM Content With Printable Scripts Of The Stone Tape And The Road
Many Thanks to Original uploader.