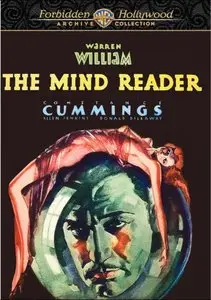 The Mind Reader (1933)
DVD5 | VIDEO_TS | NTSC 4:3 | 01:10:01 | 4,24 Gb
Audio: English AC3 2.0 @ 192 Kbps | Subs: None
Genre: Drama, Romance
Director:
Roy Del Ruth
Stars:
Warren William, Constance Cummings, Allen Jenkins
Chandler, a con-man, and his helper Frank decide to create a clairvoyant act for the carny circuit, as a little research reveals Ameicans spent $125 million on mind-readers and astrology. The carny, renamed Chandra, falls for one of his marks, Sylvia, but their love is tested when he brings tragedy to other peoples' lives and she asks him to go straight.
1933's The Mind Reader turns the spotlight on the capable, versatile actor Warren William, whose specialty was cynical schemers that prey on innocent women like Loretta Young or Maureen O'Sullivan. This time out he's a carnival conman in search of the perfect racket. After trying patent medicine, painless dentistry (hilarious) and flagpole sitting (how does one profit from that?), he changes his name to Chandra The Great and settles on a sham mind reading act with his ever-slippery cohort Frank (Allen Jenkins). Frank sends Chandra the questions from the audience, and Chandra fakes his way through the rest of the act with theatrical malarkey.




Complications? Chandra falls in love with the beautiful Sylvia (Constance Cummings), a small town girl so green that she actually believes he can read minds. They're married before Sylvia finds out about the scam, and Chandra must fast-talk her by claiming that the fake act is to support his other, truly beneficial mental powers (?). The fallout of Chandra's meddling in people's lives is illustrated when one of his victims (Mayo Methot, excellent) kills herself in grief. To keep Sylvia, Chandra goes straight, trying to sell brushes door to door in New York, with no luck. Then Frank shows up with a crooked new idea to bilk 5th Avenue housewives by selling them "mental visions" of their husbands' infidelities. Chandra becomes wealthy, without telling Sylvia about his newfound racket. Then she shows up at his office at the same time as an irate husband with a loaded gun…




With Roy Del Ruth directing The Mind Reader packs a lot of incident into its 70 minutes, building to a very satisfying finish. The movie has a wickedly ambivalent attitude toward Chandra's chicanery. The patsies that fall for his act are so stupid that they almost deserve to be fleeced. Allen Jenkins' amiable crook, always ready to pull off another cheap scam, is a delightfully untroubled character. Sylvia seems rather thickheaded as well, so that we secretly pull for Chandra even when his bedroom-snitching game in New York leads to an outbreak of broken homes. Do we really believe Chandra's ultimate change of heart?




For a half-comedy about carnival rip-offs in the Depression The Mind Reader pretty well outlines the American attitude toward success: I'm just trying to make a living. I didn't throw the woman down the elevator shaft. She was obviously unbalanced… why blame me? The show has a great ending. Seeing a friend off to jail, Allen Jenkins' Frank waxes philosophical – as philosophical as he can get: "Aw, It sure is tough to be going away just when beer is coming back!"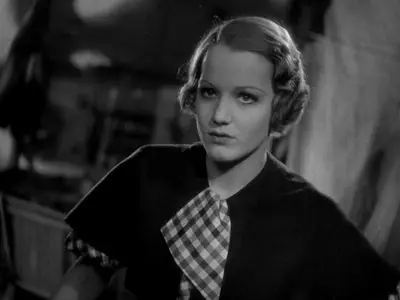 Warren William turns in a superb performance. Allen Jenkins, always fun if a bit tedious in later comic gangster tales, does fine. The fine black actor Clarence Muse is given a meaty role and does beautifully by it. And Constance Cummings, whom I saw several decades after this in a magnificent performance on Broadway, is excellent.




This is a dark, twisting tale. William is a grifter who's tried a few rackets before he hits on mind reading. He and Jenkins pull some shady business in Cummings's hometown (emphasis on town) but she falls for him. She thinks he's the real thing, for a while, and he tries hard to go straight for her.

There is no wrong move. It's taut and disturbing. Roy del Ruth was a sensationally good director at this time, though this is darker than what he generally worked with.




No happy Hollywood ending is slapped on. William is seen about to pay for his evil ways but it sure doesn't look as if he is going to get a last-minute reprieve, nor does he seem particularly changed in his soul.

Keep an eye out for this one!


IMDB Reviewer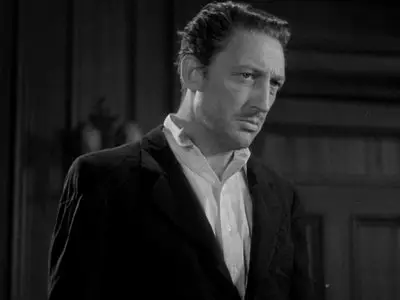 Special Features: None
All Credits goes to Original uploader.
No More Mirrors, Please.