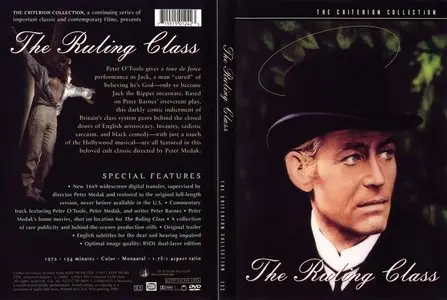 The Ruling Class (1972)
DVD9 | VIDEO_TS | NTSC 16:9 | Cover+Booklet | 02:34:04 | 7,75 Gb
Audio: English AC3 1.0 @ 192 Kbps + English Commentary | Subs: English
Genre: Comedy, Drama | The Criterion Collection #132
Director:
Peter Medak
Stars:
Peter O'Toole, Alastair Sim, Arthur Lowe
Peter O'Toole gives a tour-de-force performance as Jack, a man "cured" of believing he's God – only to become Jack the Ripper incarnate. Based on Peter Barnes's irreverent play, this darkly comic indictment of Britain's class system peers behind the closed doors of English aristocracy. Insanity, sadistic sarcasm, and black comedy – with just a touch of the Hollywood musical – are all featured in this beloved cult classic directed by Peter Medak.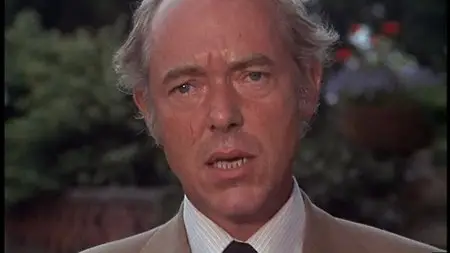 In this wickedly, caustic satire about the privilege and madness of England's ruling class Peter O' Toole plays Jack the 14th Earl of Gurney a man who believes that he is god.

After the death of his father Jack is awarded the family's estate and inheritance. He is taken from the local insane asylum – respectfully dressed as Christ - and brought to the palatial estate. There the family reluctantly takes him in believing that they can use him for a while and then push him aside. But they are in for a rude awakening when it turns out he has a much stronger personality then they and an equally valiant will.




Soon, though, he really begins to get on everyone's nerves. The other members of the family try to deal with him but they cannot accept his delusional rants. Jack's uncle (William Mervyn) decides the only way that they can come to terms with him is to marry him off to a beautiful young woman (Carolyn Seymour) and hope that she gives birth to a boy. In which case they can send Jack back to the asylum and wait for the boy to grow up and acquire the inheritance.




The one man who believes he can cure Jack is his psychiatrist, Dr Herder (Michael Bryant), a man who doesn't mind him the way he is but realizes that if he doesn't get him back to some level of normalcy Jack will spend his life locked away. In a desperate maneuver Dr Herder tries a curiously frightening method and shocks Jack enough that he seems cured forever. But really he just sends Jack 180 degrees the other direction: from a god of love (a happy hippie Christ) to a god of hate (a coarse conservative Jack the Ripper).

Ironically (or not), once Jack turns into Jack the Ripper incarnate he begins to fit right into upper class England: a country ruled by imperialists and white, upper crust good old boys. Jack becomes contemptible, more strict, more outspoken and reactionary and – despite the fact that he has a killer streak in him – everybody loves him.




The Ruling Class was originally a play written by Peter Barnes so it is very literary and theatrical. But it also has a certain degree of fantasy: Amid all this drama are frequent whimsical scenes of hilarity and a few song-and-dance numbers. This technique serves the film quite well both because the actors are good stage performers and because the material fits well with the troubled mind of O'Toole's character. Director Peter Medak (who has worked a lot in Television and made another cult hit The Krays) opens the film up quite well.

The film has garnered a cult following over the years and it is such a solidly, well-made film that it's hard to understand why it hasn't gained a wider following. Possibly it's because it is a bit literary, very British and full of irony, three things American's have a difficult time grasping.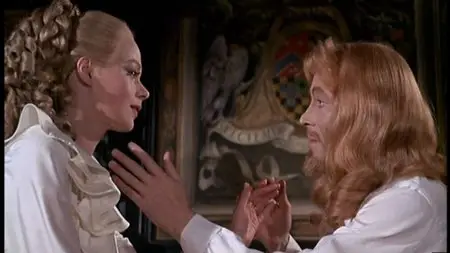 This highly entertaining black comedy stars Peter O'Toole as a man who believes he's Jesus Christ.

He has recently inherited the title of Lordship in the English Parliament, after his father (Harry Andrews) is killed in a strange ritual, that Andrews apparently practiced for many years. O'Toole causes many problems among his rich, boisterous household, who cannot believe that they have been robbed of their chances for the family fortune. They evolve a plan to try and restore O'Toole's sanity, so that O'Toole doesn't use up the family fortune with his saintly activities. This film keeps getting funnier every single time I see it.




The film has three major performances that hold the whole thing together, though much of the cast is quite good. O'Toole has rarely been better as the lunatic Lordship. Arthur Lowe is side-splitting as the family butler, who constantly tells the family what he really thinks of them (a precursor to Robert Guillaume's character "Benson"). And Alistar Sim provides one of his best comic figures as the local Bishop, who just can't seem to take all the nonsense that goes on in O'Toole's family. There are also some funny scenes, which involve people bursting into song for no apparent reason. And that's just one of the many zany ideas that keep this going at a breathless pace.

And once seen, Andrews, as the previous (and extremely loony) lordship will never be forgotten, like it or not.


Teen Movie Critic, eFilmCritic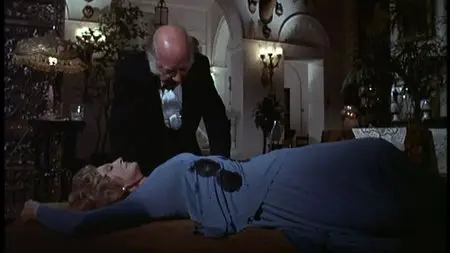 Special Features:
- New 16×9 widescreen digital transfer, supervised by director Peter Medak and restored to the original full-length version, never before available in the U.S.
- Commentary track featuring Peter O'Toole, Peter Medak, and writer Peter Barnes
- Peter Medak's home movies, shot on location for The Ruling Class
- A collection of rare publicity and behind-the-scenes production stills
- Original trailer
- English subtitles for the deaf and hearing impaired
- Optimal image quality: RSDL dual-layer edition
All Credits goes to Original uploader.
–––––––––––––––––––––––––––––––––––––––