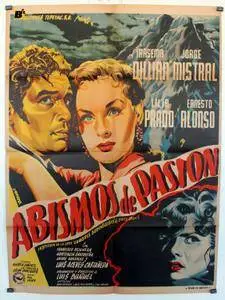 Abismos de pasión / Les Hauts de Hurlevent (1953)
DVDrip | MKV H264-1439 | AAC@160 | 720x548 | Audio: Spanish | Subs: French, English (emb.) | DVD Cover | 1h27 | 1.0 Gb
Drama, Romance | Mexico 1953 | Director Luis Buñuel
Cast Irasema Dilián, Jorge Mistral, Lilia Prado
Alejandro regresa a la finca El Robledal tras estar ausente diez años. Su deseo es casarse con Catalina, su amor de juventud. Pero ésta ya se ha casado con Eduardo. Por despecho se casará con la cuñada de Catalina, Isabel, pero al no amarla la tratará con distancia y desprecio. Alejandro y Eduardo tienen un duro enfrentamiento y Catalina muere. Alejandro trata de bajar al panteón donde reposan los restos de Catalina para besarla, pero Ricardo, hermano de la muerta, lo mata de un tiro.
Au Mexique. Après une longue absence, Alejandro, devenu riche, regagne la superbe propriété où il a passé sa jeunesse. Il n'a pas oublié l'humiliation que lui a jadis infligée Ricardo, le fils légitime de ses parents adoptifs, en le reléguant au rang de simple domestique. Alejandro est, plus que jamais, épris de la soeur de Ricardo, Catarina. Celle-ci, devenue entre-temps l'épouse d'Eduardo, partage ses sentiments, mais se refuse à tromper son mari, à qui elle s'apprête d'ailleurs à donner un enfant…
Emily Bronte's classic tale of obsessive love, as seen through the eyes of a virtuoso Spanish surrealist Bunuel. Moody, cynical, emotionally expressionistic, and a must for Bunuel fans. Shot during his Mexican period.
IMDB
For the Frenchies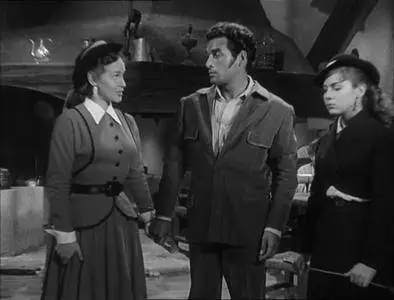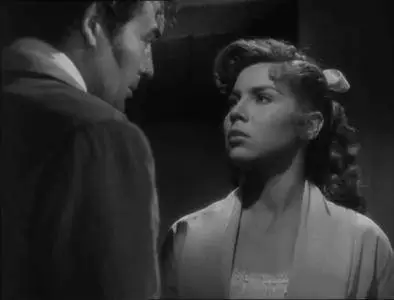 Screenshots with MPC (Click to enlarge)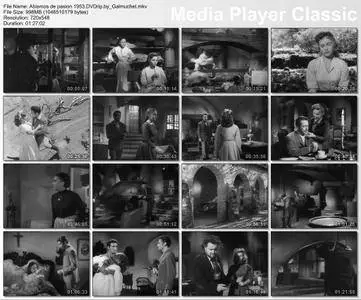 >Various subtitles (srt)<
Click -> Galmuchet blog