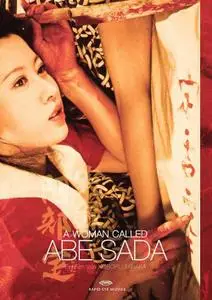 A Woman Called Abe Sada (1975)
DVDRip | AVI | 704x320 | XviD @ 1140 Kbps | 76 min | 702 Mb
Audio: 日本語 MP3 @ 128 Kbps | Subs: English hardcoded
Genre: Crime, Drama, Horror
Director:
Noboru Tanaka
Writer:
Akio Ido
Stars:
Junko Miyashita, Eimei Esumi, Genshû Hanayagi
The daughter of a wealthy merchant, beautiful Sada Abe is banished from her wealthy father's home when he discovers that her virginity was stolen from her in a brutal rape. Subsequently sustaining her existence as a prostitute, Sada soon makes the acquaintance of restaurateur Kichizo who is immediately captivated by her mysterious beauty. As the couple eschews the outside world in favor of a secluded week of sexual bliss, pleasure soon gives way to obsession – setting into motion a dangerous sequence of events that can only end in tragedy.
Based upon a true story (which is more common through Nagisa Oshimas "In the Realm of Senses"), this well filmed, well acted Japanese movie is as much a contribution to the infamous "pink film" genre, as it is a fascinating tale of the wild and weird ways that sexual obsession leads to. Kaio, as Abe Sada called herself, and her boss Kishi are drawn into an amorous affair and totally forget about the outside world. They stay in a hotel room and day-in, day-out they spent their time with erotic games, exploring all aspects of physical love and gradually going further and further, until… It's not really sado-masochism of the western type, it looks more like erotic rituals, yet for the unprepared viewer some scenes may be quite harsh. This one's neither moralistic nor stuff to turn on voyeurs. The obsession is physically visible, but no doubt is left that the real obsession takes place in the minds of the protagonists. A forgotten gem, interesting, provocative and highly recommendable.
(click to enlarge)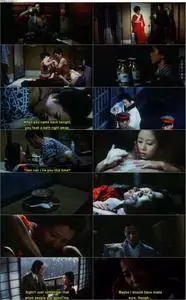 More in My Blog