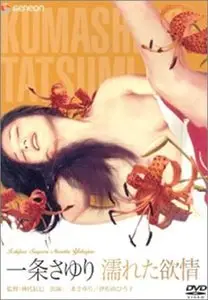 Ichijo's Wet Lust (1972)
DVDRip | MKV | 712x344 | x264 @ 1877 Kbps | 69 min | 1,02 Gb
Audio: Japanese (日本語) AC3 2.0 @ 192 Kbps | Subs: English (embedded in MKV)
Genre: Drama, Pinku
Director:
Tatsumi Kumashiro
Writer:
Tatsumi Kumashiro
Stars:
Sayuri IchijoHiroko IsayamaKazuko Shirakawa
Wet Lust is a 1972 Japanese film in Nikkatsu's Roman porno series, directed by Tatsumi Kumashiro and starring the famous stripper Sayuri Ichijo as herself, and co-starring Kazuko Shirakawa and Hiroko Isayama. Considered one of the best films in the series, in 1999 Japanese critics voted it one of the 100 best Japanese films of the 20th century.
Famous real-life stripper Sayuri Ichijo appears as herself in this fictional account of her daily life. The story involves Ichijo's relationships with two men: Her boyfriend, and the strip-club owner. Ichijo considers her work in striptease to be an art-form and pushes the boundaries of legality. Harumi, a younger stripper determined to outdo Ichijo, contributes to the ever-increasing extremity of the strip acts, which result in continuous problems with the police, and numerous arrests.
IMDB
Hailed as a masterpiece of Pinku/Roman Porno cinema and far more erotic than some offerings, Ichijo Sayuri: Wet Desire is a surprisingly good if relatively unknown Roman Porno, at least outside Japan. Tatsumi Kumashiro does a superb job with the direction. Hiroko Isayam (Harumi) won an award from Kinema Jumpo journal; proving the acting and direction talent on display. Despite having striptease queen, Sayuri Ichijo's name in the film's title; Isayam steals the show. In fact Sayuri Ichijo hardly appears. The cinematography is also spot-on, capturing the vibrancy of Japan in its rich colourful glory. This film also features the freeze-frame cuts which a lot of Pink films from around this era seem to; I think it was first used in Japan in the film: Insect Woman. This may distract the un-initiated as it can look like DVD skipping but, it's a good alternative to the overused fade out. For Pinky Violence fans also look out for Sayuri Ichijo playing a Red Peony Gambler character on stage with wooden twin daggers.

Well worth seeing if you are a fan of the genre. Despite the subject, the film focuses more on the drama, there is still a Hot scene involving candle wax and some others to keep audiences entertained.
…critics voted it one of the 100 best Japanese films of the 20th century.


Wikipedia
(click to enlarge)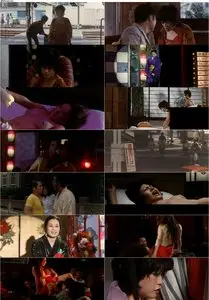 My Blog