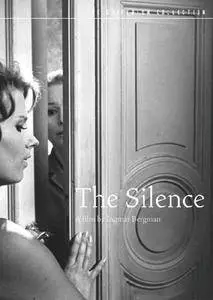 The Silence (1963)
DVDRip | MKV | 720x544 | XviD @ 1655 Kbps | 95 min | 1,23 Gb
Audio: Svenska AC3 1.0 @ 192 Kbps | Subs: English, Français, Español
Genre: Art-house, Drama
Director:
Ingmar Bergman
Writer:
Ingmar Bergman
Stars:
Ingrid Thulin, Gunnel Lindblom, Birger Malmsten
Two sisters – the sickly, intellectual Ester (Ingrid Thulin) and the sensual, pragmatic Anna (Gunnel Lindblom) – travel by train with Anna's young son Johan (Jorgen Lindstrom) to a foreign country seemingly on the brink of war. Attempting to cope with their alien surroundings, the sisters resort to their personal vices while vying for Johan's affection, and in so doing sabotage any hope for a future together. Regarded as one of the most sexually provocative films of its day, Ingmar Bergman's The Silence offers a brilliant, disturbing vision of emotional isolation in a suffocating spiritual void.
A landmark film - pure breakthrough cinema from Bergman - not just depicting, but living inside the existential dread-abyss of Modernity and its loss of mythic meaning. Two sisters' polarized answers to that dread - one deadens herself - the other seeks escape in mindless sensuality - while the son is abandoned to wander in an empty hotel with only absurd characters to play with, all in a stifling, gray, nameless, tank-ridden, Soviet-Kafkaesque-Eastern block industrial- waste, oppressive city. (I'd be very surprised if this film wasn't a seminal influence on David Lynch.) Brilliant performance by Ingrid Thulin as the cerebral, repressed sister. Startling and beautiful imagery and montage (visual and aural), brilliantly depicting the alienated inner and outer worlds.
(click to enlarge)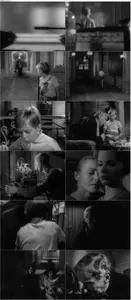 More in My Blog