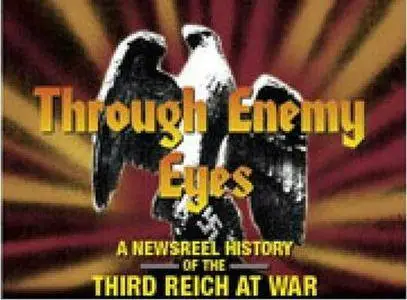 Through Enemy Eyes. A Newsreel History of the Third Reich at War. Volume 2. Disk 1 (1939-1945)
DVDRip | Avi | Xvid, ~ 1900 kbps | 720x480 | 6 x ~ 20 minutes | 6 x ~ 280 Mb
German: Dolby AC3, 2 ch, 256 kbps
Subtitle: English (Hardsub)
Genre: Documentary | History | War | Series

A Newsreel History of the Third Reich at War: Go behind enemy lines on a journey that traces the rise and fall of German military fortunes… the great battles, the desperate hours captured via authentic uncut newsreels, exactly as presented to German wartime cinema audiences.
Now see the Second World War as you've never seen it before: Through Enemy Eyes.
All newsreels have been transferred from original 35 millimeter and 16 millimeter German prints and have been accurately translated and electronically subtitled in English.
Contents of Through Enemy Eyes Volume 2 DISK 1: Mar 14, 1940 - May 23, 1940
NEWSREEL 497: Ice Show for Soldiers in Berlin; Hitler Calls for Greatest Victory in German History;
NEWSREEL 499: Mussolini and Hitler Meet at Brenner Pass;
NEWSREEL 502: Germany Invades Denmark and Norway;
NEWSREEL 505: Rudolf Hess Lauds German Socialism;
NEWSREEL 506: German Invasion of West is Launched; Luxembourg and Belgian Borders Crossed; Blown Bridges Hamper Progress in Holland; Troops Cross Albert Canal by Raft;
NEWSREEL 507: Paratroopersm Dropped Over Holland; SS Leibstandarte Link-up With Paratroopers in Rotterdam; Fort Eben Emael Captured in Belgium; Guderian's Panzers Breach the Maginot Line.