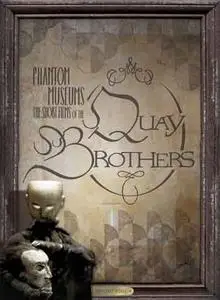 This Unnameable Little Broom (1985)
BRRip 720p | 11mn | 960x720 | MP4 AVC@1500Kbps | AAC@224Kbps 2CH | 138.95 MB
BRRip 1080p | 11mn | 1440x1080 | MP4 AVC@2500Kbps | AAC@224Kbps 2CH | 218.95 MB
BDRip 1080p | 11mn | 1440x1080 | MKV AVC@9519Kbps | DTS@1509Kbps 2CH | 883.80 MB
Language: English | Genre: Animation, Short, Fantasy | Subtitles: English
A red-clothed puppet lives in a room with a missing wall. He rides a tricycle. Gadgets surround him. He eats dandelion tufts. A painting lies on a table in the middle of his room. He hides. A bird-man flies into the room curious about the vaguely erotic painting. Something in it moves: the bird-man looks closely, the painting clamps shut, he's ensnared. Trike-man emerges from hiding, frees a cricket from inside the table and throws the cricket into the night. He pulls a bolt of cloth through a hole in one wall, yard by yard. Trapped in the cloth is the bird-man, whose wings the trike-man clips; he cages the bird-man in his table and rides his trike maniacally around the cage.
– Country: UK
– Also Known As: The Epic of Gilgamesh
imdb iNFO
Screenshots
BRRip 720p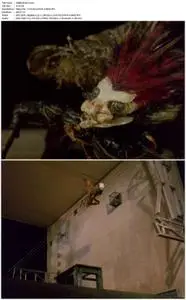 BRRip 1080p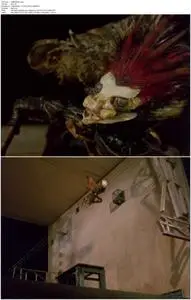 BDRip 1080p