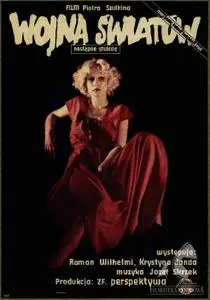 The War of the Worlds: Next Century (1981)
WEB-Dl 1080p | MKV | 1920x1080 | x264 @ 3924 Kbps | 93 min | 2,64 Gb
Audio: Polski AAC 2.0 @ 109 Kbps | Subs (embedded): English, Polski
Genre: Sci-Fi, Thriller, War
Director:
Piotr Szulkin
Writer:
Piotr Szulkin
Stars:
Roman Wilhelmi, Krystyna Janda, Mariusz Dmochowski
The film opens on December 28, 1999, three days before the dawn of the new century. A local reporter, Iron Idem, announces that the Martians have landed. Shortly after that his program loses its independence: he is given a script telling the crowds how to welcome the invaders. Then chaos breaks out: the Martians and police mistreat the populace; things become violent. Idem's own wife is kidnapped and it seems somebody is trying to reduce his effectiveness as a reporter. Idem decides to fight back; he illegally broadcasts a message during a rock concert, but nobody believes him anymore.
Polish sci-fi movie, but not like all the others. This is a story about Martians coming to visit our planet. The aliens are real scums, but they're not the real problem. The real problem lies in us, in people. The story tells about the domination of powerful media in our lives, about human stupidity, about how people turn themselves into slaves. The dedication in the beginning is for Orson Welles and it's a perfect commentary for whole storyline of this movie. We all remember the audition which Welles gave for the radio with "War of the Worlds" by H.G.Wells - here it is also compared with actual situation during 1980's in Poland under communists rule. Inspiring movie for thinking people.
(click to enlarge)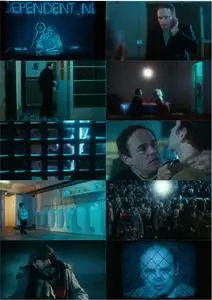 More in My Blog