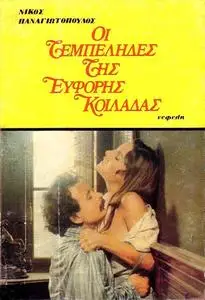 The Idlers of the Fertile Valley (1978)
DVDRip | MKV | 720x576 | x264 @ 1639 Kbps | 111 min | 1,46 Gb
Audio: Greek (Ελληνικά) AC3 2.0 @ 192 Kbps | Subs: English (embedded in MKV)
Genre: Art-house, Comedy, Drama, Romance
Director:
Nikos Panayotopoulos
Writers:
Albert Cossery (novel), Nikos Panayotopoulos
Stars:
Olga Karlatos, George Dialegmenos, Dimitris Poulikakos
A father moves with his three sons and their beautiful, hard working servant in a big, old house in the countryside, where a weird drowsiness seems to occupy the four men. Will it be possible for one of them to break free?
OK, this is one great film. (surprisingly, its Greek!)

I am bit confused about what to write about this one. I strongly believe that 'art' should be comprehensible by anyone - I am not sure this can be. The director, definitely having been inspired by the surrealist touch of 'Angel exterminator' and decadent atmosphere of 'La grande bouffe', and maybe more similar films that I haven't seen, managed to create an original film filled with ingrowing humour, thick atmosphere of decadence and a strong dose realism. But I think I was able to 'get' this because I had previously seen and enjoyed the two pre-mentioned European gems. I am not sure though…

Whatever the case, this wouldn't be appreciated by many: it's a slow, dark, and with little dialogue film. No need to say this isn't your typical Hollywood fare. But those who are after of 'arty' European films of the same era with their power lying into simple but solid context and realism, then YOU OUGHT to see this one. It's one not to miss, an unknown gem.
(click to enlarge)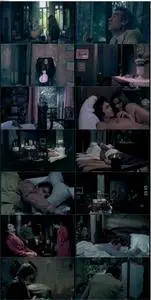 More in My Blog