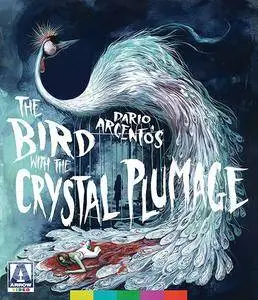 The Bird with the Crystal Plumage (1970)
DVDRip | MKV | 1024x432 | x264 @ 2329 Kbps | 96 min | 1,88 Gb
Audio: English and Italiano - each track AC3 1.0 @ 192 Kbps | Subs: English
+ English Commentary track
Genre: Horror, Mystery, Thriller
Director:
Dario Argento
Writer:
Dario Argento
Stars:
Tony Musante, Suzy Kendall, Enrico Maria Salerno
In Italy, the American writer Sam Dalmas witnesses an attempt of murder of the owner of an art gallery, Monica Ranieri, a couple of days before returning home. Inspector Morosini, who is in charge of investigating the three previous murderers of the serial-killer, asks for help to Dalmas and takes his passport. Dalmas decides to stay with his girlfriend Julia and to help the police in the investigation. The killer threatens Dalmas and Julia by phone and the police overhears a strange noise in the tape. Soon the serial killer stalks Julia and Damas. Who might be the killer?
This is one rare jewel of an intelligent thriller that was also the break-through effort for people like Dario Argento, the director and scriptwriter, Vittorio Storaro, the director of photography, and last but not least Ennio Morricone who composed the soundtrack. There are great performances by a cast of lesser known European actors who did not make it big but are great in this one. I would just like to mention two outstanding supporting performances by Eva Renzi who was never better before or after, and by Mario Adorf who convinces as half-crazed cat-eating painter. The movie will keep you glued to your seat and surprise with an absolutely unexpected twist at the end. Watch and enjoy!
(click to enlarge)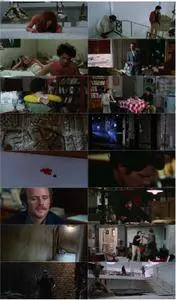 Audio Commentary
track by film historian Troy Howarth, author of "So Deadly, So Perverse: 50 Years of Italian Giallo Films"
More in My Blog