The Right Stuff (1983) + Extras
BDRip 720p | 192mn | 1280x720 | MKV AVC@2560Kbps 23.98fps | AC3@448Kbps 6CH 48KHz | 4.05+1.21 GiB
Language: English | Genre: Adventure, Biography, Drama | Subtitles: English
Tom Wolfe's book on the history of the U.S. Space program reads like a novel, and the film has that same fictional quality. It covers the breaking of the sound barrier by Chuck Yeager to the Mercury 7 astronauts, showing that no one had a clue how to run a space program or how to select people to be in it. Thrilling, funny, charming and electrifying all at once.
Director
: Philip Kaufman
Writers
: Philip Kaufman (written for the screen by), Tom Wolfe (based on the book by)
Stars
: Sam Shepard, Scott Glenn, Ed Harris
Country
: USA
Also Known As
: Der Stoff aus dem die Helden sind
Ratings
: 7.9/10 from 48,413 users
Awards
: Won 4 Oscars. Another 7 wins & 15 nominations
Extras
:
EXTRA-John Glenn; American Hero (801 MB)
FEATURETTE-Realizing the Right Stuff (195 MB)
FEATURETTE-T-20 Years and Counting (105 MB)
FEATURETTE-The Real Men with the Right Stuff (143 MB)
imdb iNFO
ScreenshotsMovie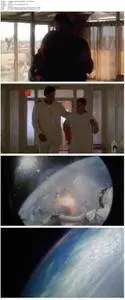 EXTRA-John Glenn; American Hero