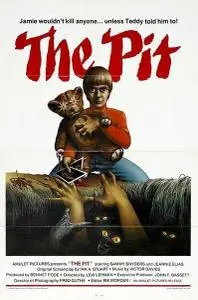 The Pit (1981)
English | DVDRip | AVI | 720x384 | XviD @ 1958 kb/s | 1.45 GB
Audio: AC-3 @ 192 kb/s | 2 channels | 01:36:27 minutes
Genre: Horror, Mystery
Twelve year-old Jamie Benjamin is a misunderstood lad. His classmates pick on him, his neighbors think he's weird and his parents ignore him. But now Jamie has a secret weapon: deep in the woods he has discovered a deep pit full of man-eating creatures he calls Trogs… and it isn't long before he gets an idea for getting revenge and feeding the Trogs in the process!