The Most Beautiful Wife (1970)
BDRip 720p | 1h 48mn | 1280x544 | MKV AVC@4923Kbps 23.98fps | 4.36 GiB
BDRip 1080p | 1h 48mn | 1920x816 | MKV AVC@9632Kbps 23.98fps | 7.94 GiB
Italian FLAC@428Kbps 2CH 48KHz | English FLAC@397Kbps 2CH 48KHz
Genre: Crime, Drama | Subtitles: English
Based on the story of Franca Viola and Filippo Melodia. In Sicily, as a Mafia boss leaves for prison, he advises Vito, a young man who's his potential successor, to marry a virtuous and poor woman. Vito's eye settles on Francesca, only 15, but lovely and self-possessed. Among her virtues are high self worth and forthright speech, so although she falls in love with Vito, she won't bow down to him. Believing he's losing face, he has his boys kidnap her and he rapes her. Then, he tells her he'll still marry her. Instead, she files charges. Her parents, brother, and neighbors refuse to support her. Will she break? Will Vito continue his assaults?
Director:
Damiano Damiani
Writers:
Damiano Damiani (screenplay), Damiano Damiani (story)
Stars:
Alessio Orano, Ornella Muti, Tano Cimarosa
Country:
Italy
Also Known As:
A Mulher mais Bela / La moglie più bella
Ratings:
7.2/10 from 373 users (1 win)
imdb iNFO
ScreenshotsBDRip 720p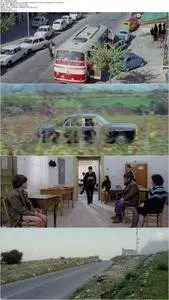 BDRip 1080p