Taris (1931)
BDRip | 10mn | 720x606 | MKV AVC@3806Kbps | AAC@77.5Kbps 1CH | 289.92 MB
BDRip 720p | 10mn | 848x720 | MKV AVC@4627Kbps | DTS@768Kbps 2CH | 402.35 MB
BDRip 1080p | 10mn | 1296x1080 | MKV AVC@9164Kbps | DTS@768Kbps 2CH | 740.52 MB
Language: Français | Genre: Documentary, Short, Sport | Subtitles: English
Incorporating innovative filming techniques–such as slow-motion, close-ups, underwater takes, and freeze frames–in his avant-garde sport short film, Jean Vigo approaches the seemingly trite subject of swimming with an almost poetic sensitivity. Attempting to capture on film the intricate anatomy of a strong first-class athlete, the French director brings to the foreground the celebrated-of-his-epoch French Olympic swimming champion, Jean Taris, as the silver medallist's strong and flexible limbs propel him through the aqueous substance. What's it like to be the king of the water?
– AKA: Jean Taris, Swimming Champion / Taris, roi de l'eau (original title)
imdb iNFO
Screenshots
BDRip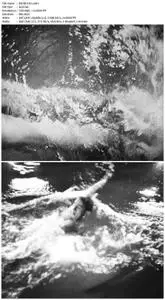 BDRip 720p
BDRip 1080p