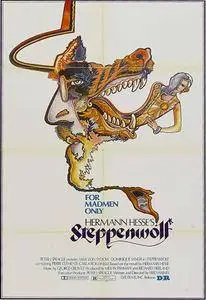 Steppenwolf (1974)
DVDRip | MKV | 716x572 | x264 @ 2150 Kbps | 103 min | 1,70 Gb
Audio: English AC3 2.0 @ 192 Kbps | Subs (embedded): English, Deutsch
Genre: Art-house, Drama
Director:
Fred Haines
Writers:
Hermann Hesse (novel), Fred Haines
Stars:
Max von Sydow, Dominique Sanda, Pierre Clémenti
In the bourgeois circles of Europe after the Great War, can anything save the modern man? Harry Haller, a solitary intellectual, has all his life feared his dual nature of being human and being a beast. He's decided to die on his 50th birthday, which is soon. He's rescued from his solipsism by the mysterious Hermine, who takes him dancing, introduces him to jazz and to the beautiful and whimsical Maria, and guides him into the hallucinations of the Magic Theater, which seem to take him into Hell. Can humor, sin, and derision lead to salvation?
I first saw this film back in 76 or 77, I think. A strange little underground art-house cinema (which is now a Burger King) in Melbourne…

It remains with me as a thing of beauty, its environments and music always evoking a wave of optimism. This is an exploration of the possibilities of the human spirit, as well as a joyous declaration of non serviam. An aesthetic revolt into surrealism, it suited the time well.

The animated sequences in particular are very impressive: as a means of dealing with the concepts of 'The Treatise on the Steppenwolf' within the film, but separate from the body of the narrative.

The film is not Hesse's novel, but a magical gesture towards the novel. As an adaptation of a complex and sophisticated novel it is a valiant effort. I will cheerfully admit that this, along with Lindsay Anderson's if… was what ultimately interested me in studying cinema.
(click to enlarge)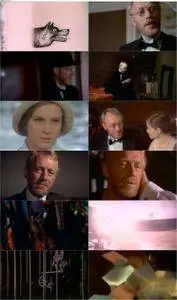 More in My Blog