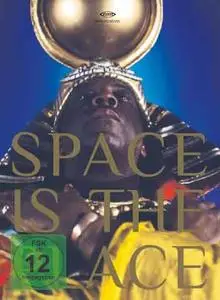 Space Is the Place (1974)
BRRip | 1h 21n | 542x400 | MKV AVC@1593Kbps | FLAC@411Kbps 2CH | 1.02 GiB
BDRip 720p | 1h 21n | 976x720 | MKV AVC@5351Kbps | FLAC@411Kbps 2CH | 3.28 GiB
BDRip 1080p | 1h 21n | 1440x1080 | MKV AVC@9199Kbps | FLAC@411Kbps 2CH | 5.46 GiB
Language: English | Genre: Sci-Fi, Music | Subtitles: Deutsch
Sun Ra–space-age prophet, pharoanic jester, shaman-philosopher and avant-jazz keyboardist/bandleader–lands his spaceship in Oakland, having been presumed lost in space for a few years. With Black Power on the rise, Ra disembarks and proclaims himself "the alter-destiny." He holds a myth-vs.-reality rap session with black inner-city youth at a rec center, threatening "to chain you up and take you with me, like they did you in Africa," if they resist his plea to go to outer space. He duels at cards with The Overseer, a satanic overlord, with the fate of the black race at stake. Ra wins the right to a world concert, which features great performance footage of the Arkestra. Agents sent by the Overseer attempt to assassinate Ra, but he vanishes, rescues his people, and departs in his spaceship from the exploding planet Earth.
– Also Known As: Sun Ra & His Intergalactic Arkestra: Space Is the Place
imdb iNFO
Screenshots
BRRip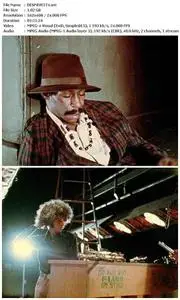 BDRip 720p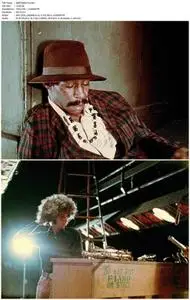 BDRip 1080p