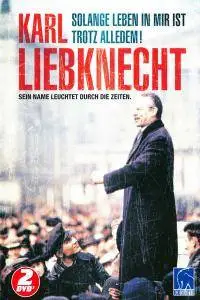 Solange Leben in mir ist / As Long as There's Life in Me (1965)
German | DVDRip | MKV | 716x482 | AVC @ 1800 kb/s | 1.58 GB
Audio: AC-3 @ 192 kb/s | 2 channels | 01:53:16 minutes | Subs: English (hardcoded)
Genre: Drama
In 1914, Germany is arming itself for war. Left-wing revolutionary Social Democrat Karl Liebknecht, a virulent antimilitarist, is the only one of 110 SPD members of parliament who votes against according war loans. From then on he is considered un-German and a traitor to the Fatherland, and his own party leadership turns against him. Despite being unable to work, despite slander and murder-threats, he continues to denounce the now-ongoing war to workers and young people, writing the manifesto The Main Enemy is at Home. Even when he is arrested and charged with treason, he does not surrender, but becomes himself the prosecutor of the real enemy of the people. A fascinating feature film about the life of the great German workers leader.