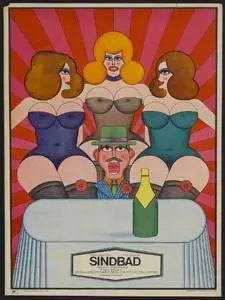 Sinbad (1971)
DVDRip | MKV | 716x554 | x264 @ 2024 Kbps | 90 min | 1,50 Gb
Audio: Magyar AC3 2.0 @ 192 Kbps | Subs: English (embedded+srt)
––––
WEB-Dl 1080p | MKV | 1920x1080 | x264 @ 5458 Kbps | 90 min | 3,54 Gb
Audio: Magyar AAC 2.0 @ 137 Kbps | Subs: English (embedded)
Genre: Drama, Romance
Director:
Zoltán Huszárik
Writers:
Zoltán Huszárik (screenplay), Gyula Krúdy (stories)
Stars:
Zoltán Latinovits, Éva Ruttkai, Éva Leelössy
An old man is recollecting all the women he met in his youth. An old woman wants them to commit suicide together but changes her mind. The little town has a doctor whose wife can not forget the old man, and the waiter who serves him his dinner doesn't know that Sinbad will soon court her.
Considered a great 'lost masterpiece' of international cinema, Szindbád was chosen by Hungarian writers and filmmakers as one of the three best Hungarian films of all time. Based on the stories of surrealist writer Gyula Krúdy, this iconic film is a lush and sensuous depiction of the life, loves and memories of serial seducer Szindbád (Zoltán Latinovits). As Szindbád contemplates his life of hedonism and romance, the film powerfully evokes the passage of time and the exploration of memory through extraordinarily beautiful imagery. An erotic elegy, at once lyrical and surreal, Szindbád is a work of intoxicating, almost overwhelming physical beauty – a unique experience unlike any other in modern cinema.
(click to enlarge)
DVDRip: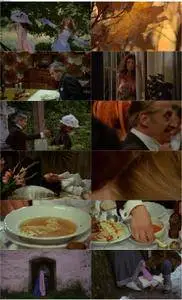 WEB-Dl 1080p:

In DVDRip bonus included:
Szindbad: An Appreciation by filmmaker Peter Strickland (12:17, In English only)
More in My Blog