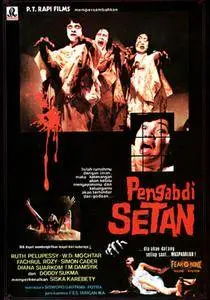 Satan's Slave (1982)
DVDRip | AVI | 720x336 | XviD @ 1440 Kbps | 95 min | 1,10 Gb
Audio: Indonesian AC3 2.0 @ 192 Kbps | Subs: English (srt+idx/sub)
Genre: Horror
Director:
Sisworo Gautama Putra
Writers:
Sisworo Gautama Putra (screenplay) (as Sisworo Gautama), Naryono Prayitno (screenplay)
Stars:
Ruth Pelupessi, W.D. Mochtar, Fachrul Rozy
Since the death of his wife, Munarto and his two children Rita and Tommy are quite shaken, especially Tommy. On the advice of his friend, he goes to a fortune teller who forecasts the destruction of his family. At the suggestion of the fortune teller, Tommy learns black magic through books. Munarto gets a housemaid through an agency. Darmina starts to work in their house. Tommy is suspicious because she looks exactly like the fortune teller he once visited…
Pengabdi Setan is a 1980 Indonesian horror film directed by Sisworo Gautama Putra, the title translates into "Satan's Slave" which is also the name of the US DVD release. It is notable for being one of the few films to substitute Christian or Buddhist-based horror themes for Muslim beliefs. The film bears a resemblance in plot to Don Coscarelli's 1979 film Phantasm. It has achieved cult status among fans of Asian horror films; principally because it has been unavailable for many years except as an obscure Japanese VHS pressing with no English subtitles. In 2006, Brentwood Home Video, a specialist US label, released an uncut print on DVD for retail release as part of its Eastern Horror series.
(click to enlarge)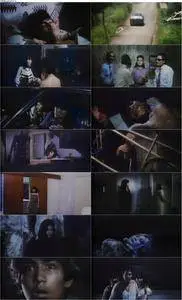 More in My Blog