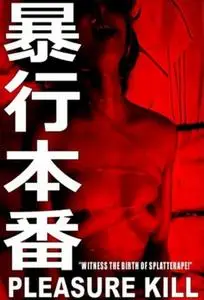 Pleasure Kill (1987)
DVDRip | AVI | 720x544 | XviD @ 1583 Kbps | 57 min | 700 Mb
Audio: Japanese (日本語) MP3 @ 128 Kbps | Subs: English (srt)
Genre: Horror, Thriller, Pinku
Director:
Hisayasu Satô
Writer:
Taketoshi Watari (screenplay)
Stars:
Nanako Fujitani, Yui Hoshikawa, Yutaka Ikejima
Three young women volunteer as guinea pigs for a new experimental drug. When strange and gruesome ends come to nearly everyone associated with the project, its originators suspect a bizarre sexual side effect. Alas, the culprit is just an everyday traumatized psychopath, but the humdrum story line still allows Hisayasu Sato to indulge in his propensity for gory displays of sexual violence as a result of the perpetrator's past victimization.
"Lustmord" aka "Pleasure Kill" by Hisayasu Sato is a seriously dark and warped prequel of his infamous gorefest "Naked Blood".This film is unrelentingly shocking in its depiction of sexual violence and grotesque sexuality. There is rape,masturbation with a picture and self-pleasuring with a kitchen knife.The plot of "Lustmord" deals with a formula for converting pain into pleasure. I am a big fan of Hisayasu Sato and I love his extremely perverse movies and I must say that "Pleasure Kill" is easily one of his bloodiest and most upsetting works on par with "Re-Wind", "Lolita Vibrator Torture" and "Horse Woman Dog". Check out this lunatic piece of utter depravity. 9 out of 10.
(click to enlarge)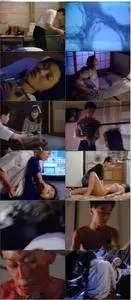 More in My Blog