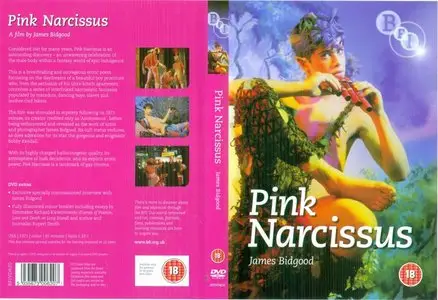 Pink Narcissus (1971)
DVD5 | VIDEO_TS | PAL 4:3 | 01:04:42 | 4,07 Gb
Audio: English AC 2.0 @ 192 Kbps | Subs: English SDH
Genre: Art-house
Director:
James Bidgood (as Anonymous)
Stars:
Don Brooks, Bobby Kendall, Charles Ludlam
Considered lost for many years, Pink Narcissus is an astounding discovery - an unwavering celebration of the male body within a fantasy world of epic indulgence. This is a breathtaking and outrageous erotic poem focussing on the daydreams of a beautiful boy prostitute who, from the seclusion of his ultra-kitsch apartment, conceives a series of interlinked narcissistic fantasies populated by matadors, dancing boys, slaves and leather-clad bikers. The film was shrouded in mystery following its 1971 release, its creator credited only as 'Anonymous', before being rediscovered and revealed as the work of artist and photographer James Bidgood. Its cult status endures as does adoration for its star, the gorgeous and enigmatic Bobby Kendall. With its highly charged hallucinogenic quality, its atmosphere of lush decadence, and its explicit erotic power, Pink Narcissus is a landmark of gay cinema.
For decades nobody knew who directed Pink Narcissus. When it was first released in 1971 it was simply credited to Anonymous. Over the years this led to various conspiracy theories that suggested somebody famous was behind the film, such as Andy Warhol or a Hollywood bigwig who didn't want to be associated with anything so blatantly homoerotic.




The mystery was resolved in 1999 when it was revealed to be the work of artist and photographer James Bidgood, who'd removed his name not because he wanted to hide his identity, but because he was angry the people financing the movie had taken it from him, re-edited it and finished it without his consent.




It makes you wonder what Bidgood would have come up with left to his own devices, as what we get is a gay fever dream reverie that feels like it was deliberately designed to be enigmatic and defy easy narrative explanation. It's difficult to know if given more time and money Bidgood would have made something easier, or indeed more difficult, to interpret. You can understand the financial backer's frustration though, as this is a movie seven years in the making, which was filmed largely in the director's New York flat. Even after all that time, when the backers took it off him, the director had no idea when he'd finish the film or how much it would cost. Whether what the producer did was a good or bad thing for the film, what we're left with is one of the most intriguing early gay films around.




The basic structure is that a young male prostitute is alone in his apartment and starts to fantasise about various scenarios, such as being a Roman slave boy, a matador and amongst an exotic male harem, where he is a narcissistic centre of what's going on. The film goes from one to the next and sometimes back again, so it often seems like dream within dreams, almost as if we're going up and down levels of fantasy Inception-style. All the reveries are erotic, although while the first half is largely dreamily sensual, in the second things take a darker, more nightmarish (but still sexy) turn.




Made both before and just after Stonewall, it's little surprise there's a forbidden quality to Pink Narcissus, so that while the young man's daydreams are a way for him to be completely sexually free, there's still a sense of being privy to things that are rarely seen. That's partly because it's a film of tease, where particularly in the early stages the most explicit things are only half glimpsed through thin fabric, to the extent where you're half wondering what you have and haven't seen. It's very erotic, tinted in lurid colours that have since been mimicked by the likes of Pierre Et Gilles and even some mainstream filmmakers.




Intriguingly the second half, which is darker and more 'nightmarish' is also more explicit, with the two parts separated by a close-up of an ejaculating penis. It suggests a split between the dreams of homoerotic perfection and more 'sordid', down and dirty fantasies, which mix unalloyed sexuality with a sense of transgression.




It's a fascinating movie, although it's definitely not for everyone. The film's 8mm visuals (with a few 16mm bits) are incredibly grainy – not helped by the fact the film was so underground it went missing for several years and nobody was looking after any of the surviving prints very well. There's also no dialogue other than what appear to be bits of random radio broadcasts, which, coupled with its tendency to move back and forth between dreams and to evade a simple sense of story, will result in a lot of people wondering what's going on. However if you can just sit back and let its dreamy eroticism and homoerotic sexual reverie wash over you, it's a fascinating trip.




Interesting both as a movie and for its place in gay cinema history, Pink Narcissus will definitely leave some cold while others will adore its tinted, erotic dreaminess.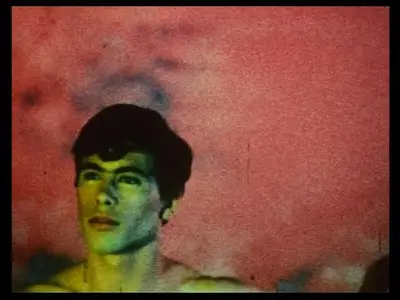 This film is art, not just entertainment. It moves slowly at it's own dream-like pace. It's iconic campy fantasy is unique and the precursor of the artists mentioned above. The Pink refers to the gay sensibility, the camp stance and the prettier than life advertising imagery. The Narcissus of the title refers to Kendall's obvious self-love and the obsessive quality of his fantasies: himself as a sexy matador, himself as a sexy Greek slave, himself as Beauty and a voyeur's delight. The searingly bright color adds to the dreamy feeling. This is eye candy for those who appreciate art and beauty– confection for the mind. Rarely do high style and content meld as beautifully as in this film. There is no dialogue. It would probably ruin the dream. This film is a "must see" for anyone interested in contemporary art, the pre-Stonewall sensibility or the history of underground film.


IMDB Reviewer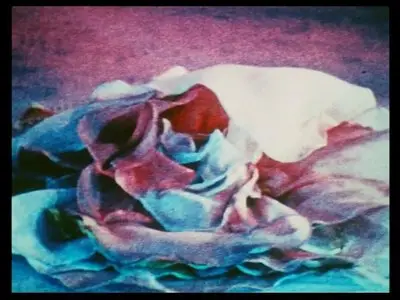 Special Features:
- Exclusive, specially commissioned filmed 34-minute interview with James Bidgood by Brian Robinson, Programmer, London Lesbian & Gay Film Festival (33:32)
All Credits goes to Original uploader.