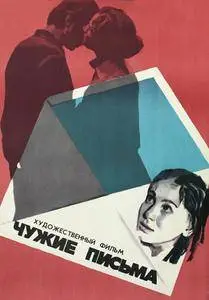 Other People's Letters (1976)
DVDRip | MKV | 704x554 | x264 @ 2700 Kbps | 88 min | 1,79 Gb
Audio: Russian AC3 2.0 @ 192 Kbps | Subs: English (embedded in MKV)
Genre: Drama
Director:
Ilya Averbakh
Writer:
Natalya Ryazantseva
Stars:
Irina Kupchenko, Svetlana Smirnova, Sergei Kovalenkov
Zina is sixteen. She is a manipulative schoolgirl living in a small Russian town among sincere and simple people. Zina is nice on the surface, but so unable to enjoy normal life, that she is desperately trying to hurt someone. She tries to seduce and compromise a handsome young man, but he is smart enough to see through her and escapes from her trap. Zina manipulates her classmates so she looks like a victim. Now Zina's teacher, Vera, a sweet and loving lady, takes care of her trying to save the troubled girl, but in return, Zina becomes extremely crafty to hurt the teacher.
Sovexport Film catalog 1979 classifies Russian film "Other People's Letters" (1976) directed by a noted Lenfilm Studio director Ilya Averbakh as a film belonging to "Romance and Drama" genre.However,it can be said that in many ways such an oversimplified description limits the film's true aesthetic as well as artistic impact which was colossal given the fact that it spoke about issues which would baffle Russian society in next two decades.Apart from being a nice cinematographic document about the rebellious attitude of young students in Soviet times,"Other People's Letters" ruminates about some of life's important themes namely love,marriage and sexuality.The film's focus on a casual student-teacher relationship with hints about the true meaning of education as a gradual learning process,helps to establish itself as an important ethical film which takes its viewers down memory lane to the olden times where one could see athletes from East Germany on Russian television.The melancholic mood of the film is heightened by an excellent musical score featuring works by Richard Wagner.Actors Oleg Yankovsky and Irina Kupchenko can be immediately recognized by viewers familiar with the greatness of Russian cinema.For information-"Other People's Letters" won a special jury award at International Film Festival in Napoli,October 1976.It is hoped that those who appreciate this film would make a decision to watch "Monologue" by Ilya Averbach which was hugely praised at various international film festivals.
(click to enlarge)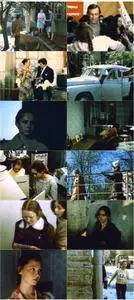 More in My Blog