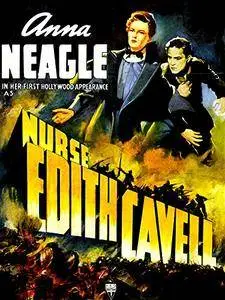 Nurse Edith Cavell (1939)
DVDRip | MKV | 556x406 | x264 @ 801 Kbps | English AAC 1.0 @ 61 Kbps | 93 min | 577 Mb
Genre: Drama, War
English nurse Edith Cavell is matron in a small private hospital in German-occupied Brussels during WWI. When the son of a recently deceased patient escapes from a German prisoner-of-war camp, Cavell aids him to reach Holland and safety. This leads to Cavell, a local noblewoman, the grandmother of the escaped prisoner-of-war, and others to form an organization to help Belgian, French, English and other soldiers escape as well. Eventually the Germans become aware of what's happening and take action.
IMDB
- Nominated for 1 Oscar
The politics involving the execution of Nurse Edith Cavell for her espionage war efforts was one of history's blackest pages. Indeed no woman was ever executed before her for similar crimes. This is what gave her the added courage to continue her work in the face of almost insurmountable odds. The film is solid and entertaining with such marvelous character actresses as Edna May Oliver, Zasu Pitts and May Robson in support of Anna Neagle, noble and regal in the lead. The film deservedly earned an Oscar nom for its fine score. Very worth seeing.
(click to enlarge)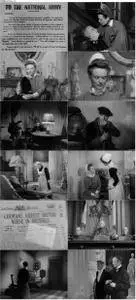 More in My Blog