The Naked Witch (1961) + Crypt of Dark Secrets (1976)
DVD9 | VIDEO_TS | NTSC 4:3 | 59:03 + 01:11:21 | 7,67 Gb
Audio: English AC3 1.0 @ 192 Kbps | Subtitles: None
Genre: Crime, Horror, Cult | Something Weird Video
===========================================================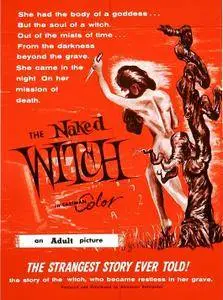 The Naked Witch (1961)
Ding, dong, the witch ain't dead! After a college student digs up the remains of The Luckenbach Witch and removes the stake from her ribs, The Naked Witch is alive and well, strolling through the Texas countryside in her birthday suit! Killing the descendants of those who condemned her to death, she also seduces the student, who eventually realizes his sexy new girlfriend belongs back in the grave. A charmingly goofy and naughty-for-its-time regional rarity, this is also the first horror film directed by cult fave Larry Buchanan, who also gave the world "Zontar the Thing from Venus!".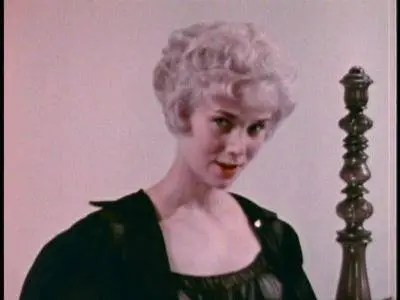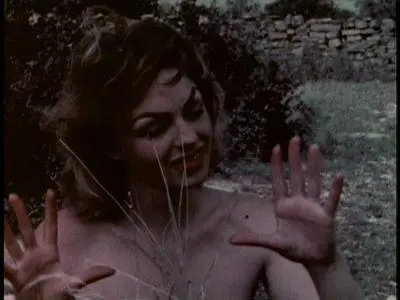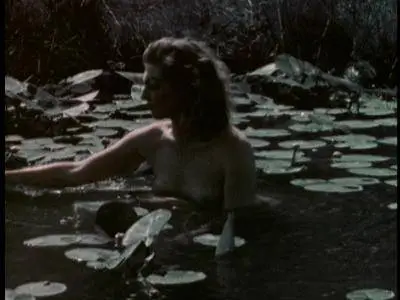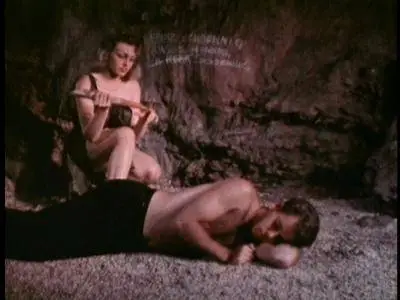 ––––––––––––––––––––––––––––––––––––––––––––––––––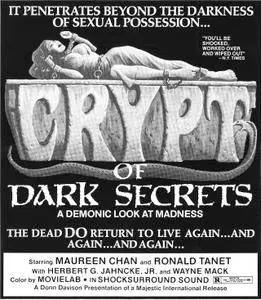 Crypt of Dark Secrets (1976)
Vietnam vet Ted Watkins is robbed of his cash by three thugs who invade his swamp home and leave him for dead. Ted awakens to find that he's the pet project of Damballa, a sexy witch who dances in the nude when she's not turning into a snake. She then takes revenge upon Ted's dimwitted almost-killers with the help of a voodoo priestess, buried treasure, a smoking mummy case, and her Crypt of Dark Secrets. Shot in Louisiana, this is off-kilter Drive-In-Approved Southern-Style Swamp Horror!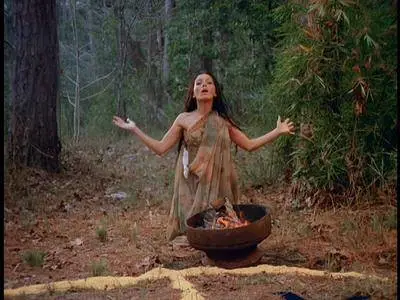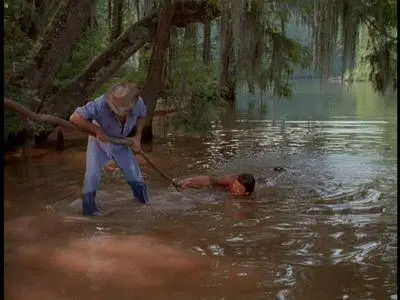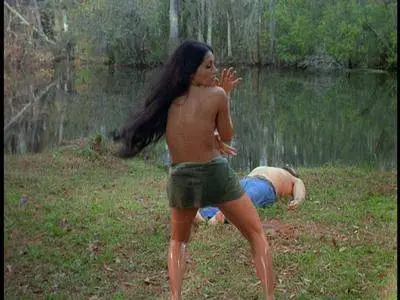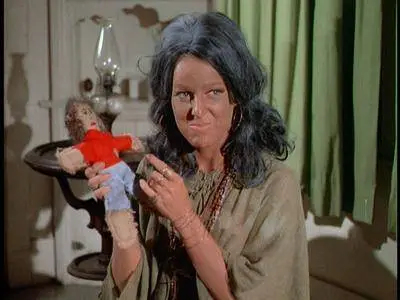 ––––––––––––––––––––––––––––––––––––––––––––––––––
Special Features:
- Audio Commentary for "Naked Witch" by Director Larry Buchanan
- Audio Interview with "Naked Witch" Producer and Roadshow Impresario Claude Alexander
- Hex and Hoodoo Trailers for "Bourbon Street Shadows," "The Devil's Garden," "Hot Pants," "Holiday," "Indecent Desires," "Macumba Love," "Swamp Girl," "The Virgin Witch," "Voodoo Village," "Voodoo Woman," "Witchcraft," The Witch's Curse" and more
- TV Spots for "The Naked Witch" and "Crypt of Dark Secrets"
- Musical Voodoo Short "Witch Doctor" (07:59)
- Stripper Genii Young Voodoo Short "Afro-Cuban Genii" (02:27)
- Almita goes Wild in "Voodoo Virgin" (01:53)
- Sandra and Her Flames Star in "Temple Dance" (01:39)
- A Witch Turns Sexy in Nudie Short "S'rehtom Cigam" (01:48)
- LSD + Witchcraft = The 8mm Psychedelic Short "Acid Skull" (05:50)
- A Voodoo Curse, Lesbians, and Dirty Old Men All Combine Incoherently in the 31 Minute Nudie Featurette, "The Hot Pearl Snatch"
- Gallery of Rare "Naked Witch" Behind-the-Scenes Photos and Exploitation Art
- Ghastly Gallery of Ghoulish Comic Cover Art with Horror Radio Rarities
Many Thanks to Original uploader.