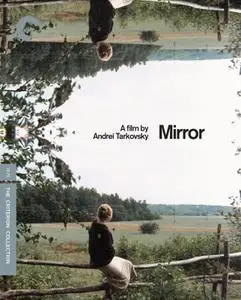 Mirror / Zerkalo / Зеркало (1975) [The Criterion Collection, Spine #1084]
BDRip 720p | MKV | AVC, 988x720, ~ 2.9 Mbps | 1hr 46mn | 2.14 GB | Russian (Русский): AC3, 1 ch, 256 kbps
Subtitles: English
Genre: Biography, Drama


Director:
Andrei Tarkovsky
Writer:
Aleksandr MisharinArseniy Tarkovskiy(poems)Andrei Tarkovsky
Stars:
Margarita Terekhova, Filipp Yankovskiy, Ignat Daniltsev
A subtly ravishing passage through the halls of time and memory, this sublime reflection on twentieth-century Russian history by Andrei Tarkovsky (Stalker) is as much a poem composed in images, or a hypnagogic hallucination, as it is a work of cinema. In a richly textured collage of varying film stocks and newsreel footage, the recollections of a dying poet flash before our eyes, his dreams mingling with scenes of childhood, wartime, and marriage, all imbued with the mystical power of a trance. Largely dismissed by Soviet critics on its release because of its elusive narrative structure, Mirror has since taken its place as one of the director's most renowned and influential works, a stunning personal statement from an artist transmitting his innermost thoughts and feelings directly from psyche to screen.
Extras:
- None