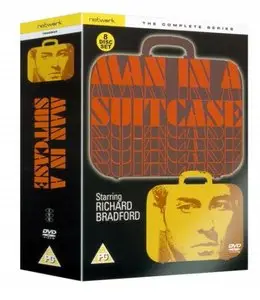 Man in a Suitcase [The Complete Series] (1967–1968)
DVD Video, 8 x DVD9 | 30 x ~49 mn | PAL 4:3 | 720x576 | ~ 55,6 Gb
English: Dolby AC3, 2 ch
Subtitle: None
Genre: Action | Crime | Drama | Series
IMDB Rating: 7.8/10 (194 votes)
Creators:
Richard Harris, Dennis Spooner
Stars:
Richard Bradford, Ricardo Montez, Warren Stanhope
McGill (known as "Mac") was a former U.S. intelligence agent based in London. After being thrown out of the agency for something he did not do, he finds his "false" reputation has preceded him everywhere he goes. To make ends meet he takes odd and intriguing "private eye" type jobs all over Europe, all the while trying to clear his name.
All thanks to the original uploader