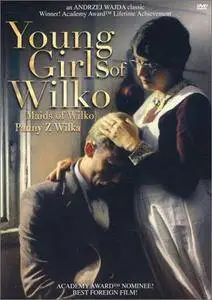 The Maids of Wilko (1979)
DVDRip | MKV | 696x480 | x264 @ 2141 Kbps | 111 min | 2,05 Gb
Audio: Polski AC3 5.1 @ 448 Kbps | Subs: English, Русский, Deutsch, Español, Français, Italiano
Genre: Drama, Romance
Director:
Andrzej Wajda
Writers:
Jaroslaw Iwaszkiewicz (short story), Zbigniew Kaminski (screenplay)
Stars:
Daniel Olbrychski, Anna Seniuk, Maja Komorowska
Set in the late '20s. A thirtyish young man, who heads a small factory, faints at the funeral of a close friend. He decides to go home to his aunt and uncle for a while, but gets involved with a family of five women who had been in love with him at one time though he had apparently loved only one, who, unknown to him, has died since his departure. The women are mainly disillusioned with life or estranged from husbands while the youngest has a crush on him.
IMDB
- Nominated for 1 Oscar
The male lead in this movie is handsome, accomplished, kind and well meaning, but he does not comprehend the harm he has caused his female friends (and lovers)in his country town 15 years ago. He suffers the loss of a good friend in his new surroundings and returns to his old town for comfort and rest. But he has learned nothing about his lack of understanding of the depth of love he can inspire. Even when he discovers that a previous lover had lost her life to pain, he begins again, unknowingly, to hurt a girl of a younger generation. There is not a wasted word or movement in the movie. Everything is important. I loved the movie and will buy it and watch it over and over.

This movie is a super-ten. It is as good as any Ibsen play.
(click to enlarge)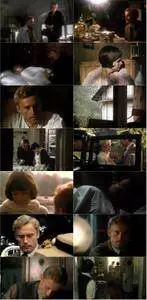 More in My Blog